When looking for Website Design in Albany, NY. Media Pillars is a locally owned and Veteran-owned website design company. We specialize in website development, and internet marketing including social media management, online business solutions and tools, SEO, content creation, and optimizing business listings across the internet.
—
Website Design in Albany that Meets Your Business Requirements
Top-notch website designs that meet your business requirements and needs. Increase sales and/or lead generation accomplished by managing all aspects of your internet presence ensuring consistency and calls to action that rank amazingly in search engines like Google.
Google Business Website Integration & Basic SEO
Google Business shows your business in the local 3 pack in searches for your services and products so ensuring you are at the top of that list is critical and our highest priority. Reviews management and focused efforts on increasing your reviews are also extremely helpful. And, when people do find you and click on that link to visit your website, they are going to see a fast-loading and easy-to-navigate website that will guide them through the customer journey you and Media Pillars develop to bring them to the result you are looking for.
Business Solutions with Website Design in Albany
Our website design services offer integrated business solutions as an option. When you choose us for your hosting you also receive basic SEO services that ensure the foundational items for SEO are in place and working to help gain keyword rankings for your services and products. We do not require long-term contracts and you can fire us any time you choose, but that simply does not happen. We deliver results keeping an ongoing and constant growth in your website traffic.
[wpbr_collection id="10630″]
Advanced SEO (Search Engine Optimization) Services
When you need to beat your competition and get to the top of Google in multiple search terms, Media Pillars can help. SEO is our biggest strength.
SEO Services in Albany, NY
We will never take on your competitors as clients for SEO. No agency can fairly do SEO services for competitors in a moral way. We know to get to the top, we can only be working for 1 client in a specific industry and a specific geographical location.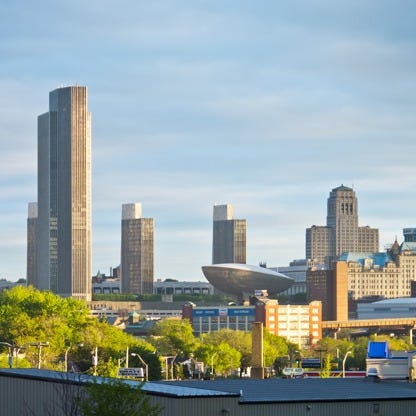 One Agency That Does it ALL!
As a business owner in Albany, NY you have already investigated, dealt with, and probably hired several agencies. You have to worry about business emails, websites, domain names, social media, Google & Google reviews. Many companies like yours in Albany, NY, and around the world have done the same thing.
The problem we have found is when you have multiple companies handling multiple things in regards to your internet presence and business operations, there are often a lot of disconnects. Problems arise causing you to contact multiple people because the systems, software, and integrations involve different people. This slows the process of getting it fixed, it also reduces the effectiveness of multiple systems, processes, and strategies that otherwise would be positive.
Media Pillars as developed and perfected multiple processes so everything you need can be accomplished and managed in one place. We can see the entire picture of how your business operates allowing us to optimize and streamline a unique and customized solution just for you.
🌐Website design
🌐Custom business email management
🌐Business solutions
🌐Automation
🌐CRM
🌐Email marketing
🌐Social Media Management
🌐SEO
🌐Inbound Marketing
🌐Paid Advertising
🌐CO-OP management
🌐Google Business
🌐Reviews
🌐Same day changes, edits & additions
🌐Consistency across the internet


Website Design in Albany Team
Website Design in Albany Blog Posts


Here at Media Pillars we have been learning a lot about the HVAC market here in New York. New York is not just setting goals for reducing the use of fossil fuels, they are putting their money where their mouth is. Co-op money through NYSERDA is available to HVAC companies. Up to 50% and an annual maximum of $50,000 is available for marketing your business.
Best Website Design Company in Albany, NY?
The best website design company for Albany, NY is Media Pillars. They are locally owned and operated by a retired military Veteran who also offers fast & reliable hosting.
How much is a website designer in Albany, NY?
The prices of website design in Albany, NY vary from agency to agency but you can plan on spending from $1500 - $20000 depending on the project requirements.
What is a Responsive Website?
A responsive website is a website that loads fast and correctly on all devices.
The website design process for businesses in Albany, New York typically involves the following steps:
Define the website's purpose and goals – Determine what the website will be used for and what goals it should achieve.
Conduct market research and competition analysis – Research the competition and target audience to get a better understanding of what is expected from the website.
Plan the website's structure and content – Plan out the website's structure, including the number of pages, navigation, and content.
Design the website's user interface – Create a visually appealing layout and design that is in line with the company's branding and meets the needs of the target audience.
Develop the website – Build the website using HTML, CSS, and other programming languages, ensuring that it is optimized for search engines and responsive on various devices.
Test the website – Test the website thoroughly to ensure that it works properly and meets the requirements set out in the planning phase.
Launch the website – Launch the website and promote it through various marketing channels to attract visitors and reach the target audience.
Monitor and update the website – Regularly monitor the website's performance and make updates and improvements as needed to keep it up-to-date and relevant.
Albany New York Business Website Needs
Businesses in Albany, New York may have different website needs depending on the type of business and target audience. However, some common website needs that businesses in Albany, New York may have include:
Responsive design – A website that is optimized for different devices, such as desktops, laptops, tablets, and smartphones, to provide a consistent and seamless user experience.
Search engine optimization (SEO) – A website that is optimized for search engines to improve its visibility and ranking in search results.
Mobile-friendly – A website that is easily navigable on mobile devices and provides a positive user experience for those accessing the site from a mobile device.
E-commerce capabilities – A website that allows businesses to sell products or services online, manage orders and shipments, and process payments securely.
User-friendly navigation – A website with a clear and intuitive navigation structure that makes it easy for users to find the information they need.
High-quality content – A website with engaging and informative content that provides value to the target audience and effectively communicates the company's message.
Social media integration – A website that integrates with social media platforms to improve its reach and engagement with the target audience.
Contact forms – A website with contact forms that allow users to easily get in touch with the business and provide a way for the business to collect lead information.
Analytics and tracking – A website with tracking and analytics capabilities to measure its performance and make data-driven decisions to improve it.
The Importance of Albany New York Businesses to Have a Website
Having a website is critical for businesses in Albany, New York for several reasons:
Increased visibility and credibility – A website gives businesses a 24/7 online presence and can help establish credibility and legitimacy in the eyes of potential customers.
Reach a wider audience – A website provides businesses with the ability to reach a wider audience beyond their local community, including those who may not have heard of the business otherwise.
Cost-effective marketing – A website can be a cost-effective way for businesses to promote their products or services and reach their target audience, compared to traditional forms of advertising.
E-commerce – A website can provide businesses with the ability to sell their products or services online, which can greatly increase their revenue potential.
Improved customer engagement – A website allows businesses to provide information, support, and resources to customers and potential customers, improving engagement and building loyalty.
Competitive advantage – Having a website can give businesses a competitive advantage over those who do not have one, as more and more consumers expect businesses to have a strong online presence.
Data collection and analysis – A website can provide businesses with valuable data about their customers and website visitors, which can be used to make informed decisions about marketing, sales, and overall business strategy.