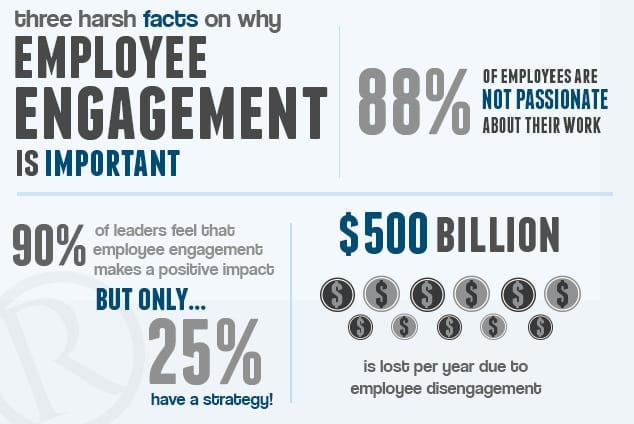 You're looking at your social media profiles and the statistics on how many followers/likes you have. You try posting the best content possible but still very little growth is happening. Without spending a lot of money how can you increase your social media reach? The short answer is employee social engagement benefits are far more effective than anything.
Most Cost-Effective Way to Increase Social Engagement
The most cost-effective and organic way to do this is by encouraging your employees to engage in the company's social pages. Add the pages to their personal profile showing where they work. Have them check-in regularly which tags the business page. The most effective thing they can do is like and comment on company social posts. Engagement like this on the most recent posts triggers social algorithms which result in those posts being displayed to more people.
Employee social engagement benefits can result in unbelievable results so giving an incentive to your employees might be worth it.
Are Your Employees Proud to Work for You?
Some of the most active social media engaged employees work for Google. They tag themselves at work, they check-in and post throughout the day about what they are doing. now, I don't know if they have incentives for doing this but I would guess it is due to two things. They probably are encouraged and even rewarded for doing this, but they are also proud to be working at Google.
Are your employees proud to work for you? Would they be open to engaging with the company's social media pages? I can assure you of one thing, taking the time to investigate and make a strategy for this is well worth your time and effort. Maybe you will discover somethings about how your employees feel that otherwise, you would not have known. Allowing you to fix a few things in their benefit, thus your benefit.