 Website Design Process
Our website design process has been perfected over the years. We listen to exactly what you need and want. Then we create it and make sure it loads fast and meets or exceeds all of Google's best practices. Our current clients are always happy to talk with anyone considering our services.
01
Responsive
Responsive website design that loads fast and correctly on all devices.
02
SEO Ready
Website design and development with
SEO
in mind. Exceeds all the basic foundations for future SEO work.
03
Inbound Strategy
Website design focused on generating inbound leads and conversations with multiple calls to action techniques.
04
Unlimited Changes
We offer hosting that includes unlimited security updates as well as page changes, additions and re-design.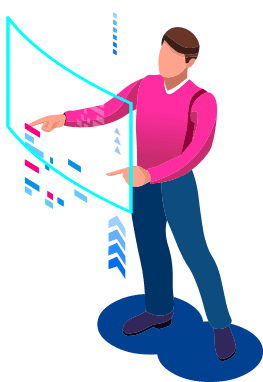 Why choose us?
We are Veteran owned and focused on you being proud of the end result. We will work tirelessly like no other agency until the website is exactly what you want.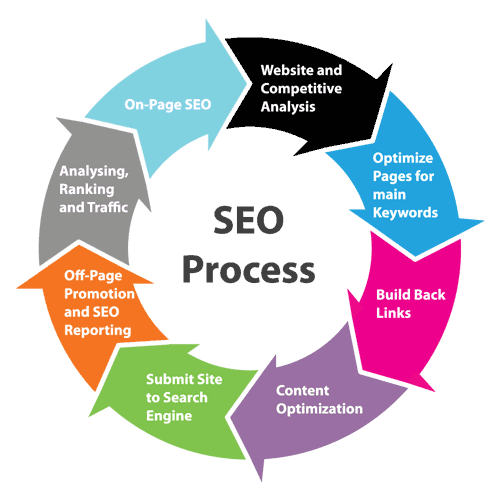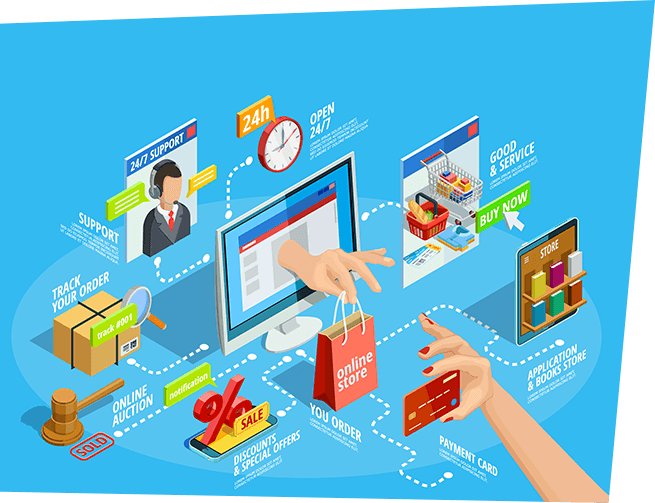 Over the years, we have perfected our processes.
Research Project
We work with our clients closely to determine what their website design goals are from the start.
Discover Expectations
Along with our clients, we determine and confirm website goals & prioritize them.
Develop Strategy
Develop and get client approval for website strategy to exceed expectations.
Develop Website
Implement and develop the approved website strategy keeping client informed every step of the way.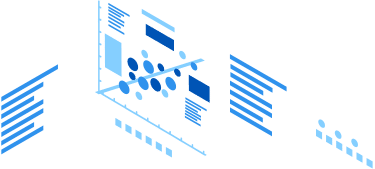 Starting with a blank page
You imagine it, we create it!
You
imagine it
we create it
We understand
your goals & make them ours!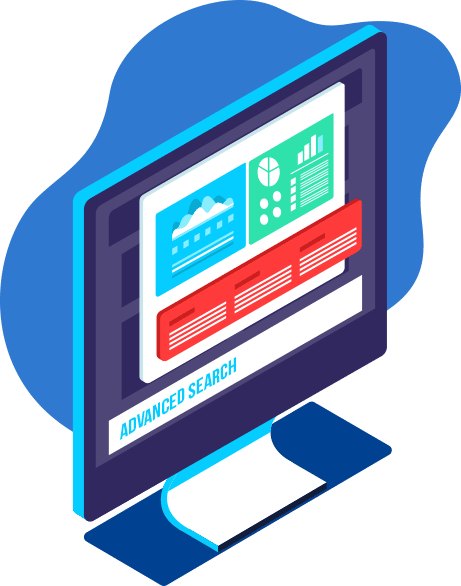 Initial development
$1500 – $5500
Full Analytics Reporting
Fast Hosting
3 Social Media Accounts
Unlimited Changes & Updates
Basic SEO
24/7 Support
Inbound Marketing Database
Advanced SEO
Monthly Social Media Posts
GEO Targeted Landing Pages
24/7 Support
Advanced Inbound Marketing
Advanced SEO
Weekly Social Media Posts
Professional Content Creation
24/7 Support
TELL US ABOUT YOUR WEBSITE DESIGN PROJECT
What is responsive website design?
Responsive Web design is the approach that suggests that the design & development should respond to the user's behavior and environment based on screen size, platform, and orientation. It is a term used to describe a website that displays correctly on all devices.
How fast should my website load?
If you want a quick answer, the Google recommended page load time is under two seconds: "Two seconds is the threshold for ecommerce website acceptability. At Google, we aim for under a half-second." Fast matters, especially when it comes to customer service.
How often should I update my website?
"It's ideal to update a website at least monthly but weekly is preferred. That could be a minor change to the main content or a new blog post. Whatever the update is, it's helpful to constantly make updates of any size. Updating your website drives SEO results.
The Process of Developing a Website
The process of developing a website can vary depending on the size and complexity of the project, but generally, it involves the following steps:
Planning and strategy: Defining the website's purpose, goals, and target audience. Conducting competitor research and creating a content and design strategy.
Design: Creating wireframes and mockups to define the layout, navigation, and visual design of the website. This step is essential to ensure that the website is visually appealing and user-friendly.
Development: Building the website using a content management system such as WordPress, or a website builder. This step involves coding the website and integrating any necessary features and functionality.
Content creation: Creating and adding all the content to the website, including text, images, and videos. This step is essential to ensure that the website provides valuable and engaging information to the visitors.
Optimization: Optimizing the website for search engines by including keywords, meta tags, and alt tags. This step is essential to ensure that the website can be easily found by search engines and can rank well in search results.
Testing and launch: Testing the website for any bugs or errors and making any necessary adjustments. Once everything is complete, the website is launched and made publicly available.
Maintenance and updates: Regularly updating the website with new content and features, and keeping the website running smoothly. This step is essential to ensure that the website stays relevant and up-to-date.
The process of developing a website can take anywhere from a few weeks to several months, depending on the complexity of the project. It's important to have a clear plan, a good communication and to work with a team of professionals with experience in website development.
What Will I Need to Provide When Having a Website Developed?
When having a website developed, you'll typically need to provide the following information or resources:
Content: You will need to provide text, images, and other media that will be used to populate your website. This includes product descriptions, blog posts, testimonials, and any other information that is relevant to your business or website.
Design preferences: You may need to provide guidance on your preferred website design, including colors, fonts, and layouts. If you have a specific brand style guide, you should also provide this to ensure that your website adheres to your desired brand identity.
Domain and hosting information: You will need to provide information about your domain name and hosting account if you already have these set up. If not, your website developer may be able to assist with setting these up for you.
Analytics and tracking codes: If you have existing analytics and tracking codes for your website, such as Google Analytics, you will need to provide these to your website developer. They will need to integrate these into the website to ensure that you are able to track visitors, conversions, and other important metrics.
Access to third-party tools and services: If you use third-party tools or services, such as payment gateways, email marketing services, or CRM systems, you will need to provide your website developer with access to these tools or services so that they can integrate them into your website as needed.
It's important to work closely with your website developer and provide them with as much information and resources as possible. This will help ensure that your website is developed to your specifications and meets your goals.
How Long Does It Take for a Good Website to Be Developed?
The time it takes to develop a good website can vary greatly depending on several factors, including:
Size and complexity of the site: A simple website with a few pages will take less time to develop than a complex site with multiple pages, functionalities, and integrations.
Availability of resources: The amount of time it takes to develop a website can also be impacted by the availability of resources, such as designers, developers, and content writers.
Design and development process: The time it takes to design and develop a website can also be impacted by the process used. For example, a website developed using an Agile methodology may take less time to develop than a site developed using a traditional, waterfall approach.
Client involvement: The level of client involvement in the design and development process can also impact the timeline. If the client is able to provide resources, feedback, and approval quickly, the process may move more efficiently.
A good rule of thumb is to expect a website to take anywhere from 4 to 12 weeks to develop, depending on the factors mentioned above. However, some smaller or simpler sites may be able to be developed in less time, while larger or more complex sites may take longer. It's important to discuss the timeline with your website developer to get a better idea of what to expect and to ensure that everyone is on the same page with regards to the project timeline.
Is having an About Us Page on a Business Website a Good Idea?
Yes, having an About Us page on a business website is a good idea. This page is an important part of your website as it provides information about your company, its history, mission, and values, and gives potential customers a chance to get to know your business. Here are a few reasons why having an About Us page is a good idea:
Builds trust: An About Us page provides information about your business, who you are, and what you do, which can help build trust with potential customers.
Establishes credibility: A well-written About Us page can establish your business as credible and professional, which is important in building customer trust and loyalty.
Humanizes your business: By providing information about the people behind your business, you can humanize your company and make it more relatable to potential customers.
Differentiates you from competitors: By sharing information about your unique story, mission, and values, you can differentiate your business from competitors and stand out in the marketplace.
Provides context: An About Us page can provide context and background information that can help potential customers understand your business better and make informed decisions about whether to do business with you.
Overall, an About Us page is a valuable addition to any business website and can help build trust, credibility, and engagement with potential customers.
Employee Bios Good for My Business Website Design?
Yes, having employee bios on your business website can be beneficial. Employee bios help to humanize your business, showcase the team behind it, and add a personal touch to your website. This can help to build trust with potential customers, partners, and investors, as well as making your business more relatable and approachable. Additionally, employee bios can also highlight the skills and expertise of your team, which can be valuable in establishing your business as a leader in your industry.
What Should Be on My Business Website Design?
A business website should include the following key elements:
Homepage: A clear and concise introduction to your business, including your mission statement and a call to action.
About Us: Information about your business, including history, values, and team.
Products or Services: Detailed information about the products or services you offer, including features and benefits.
Contact Information: Your physical address, phone number, email, and any other relevant contact information.
Testimonials: Customer reviews or testimonials to help build trust and credibility.
Blog or News Section: Regularly updated content that demonstrates your industry knowledge and expertise.
Privacy Policy and Terms of Service: Information about how you collect, use, and protect customer data.
Customer Support: Information about how customers can get help and support, including FAQs and a support ticket system.
Social Media Links: Links to your business's social media profiles, allowing customers to follow and engage with your brand.
Having these elements on your website will help you establish a professional and trustworthy online presence, while providing valuable information and resources to potential customers.
Is Having a Dedicated IP for My Website Design Important?
Having a dedicated IP address for your website can be important in certain situations, but it is not always necessary.
A dedicated IP address is a unique web address that is assigned exclusively to a single website. This can provide several benefits, such as:
Improved security: With a dedicated IP, you don't have to share an IP address with potentially harmful websites, which can lower the risk of your website being hacked or infected.
Better Email Deliverability: Having a dedicated IP address can help to improve the deliverability of emails sent from your domain.
Increased Reliability: A dedicated IP can help ensure that your website is always accessible, even if other websites on a shared IP are experiencing technical difficulties.
However, for many small businesses, a shared IP address may be sufficient and cost-effective. If you are unsure whether you need a dedicated IP, you can consult with your hosting provider or a web development expert for further guidance.
Are Shared Servers Bad for SEO?
Shared servers, by themselves, are not necessarily bad for SEO. However, there are some potential drawbacks to consider:
Resource limitations: If the shared server is overloading, your website's performance may be affected, which can have a negative impact on user experience and thus SEO.
IP reputation: The IP address that your website shares with other websites can affect its reputation. If the other websites on the same IP address engage in spammy or malicious activity, your website's SEO could be negatively impacted.
Lack of customization: With a shared server, you may have limited ability to customize certain technical configurations that could impact your website's SEO, such as the server's security settings and PHP version.
That being said, many businesses use shared servers without encountering significant SEO problems. The most important factor is to choose a reliable and reputable hosting provider and ensure that your website is well-designed and optimized for search engines. If you have concerns about the potential impact of a shared server on your SEO, you may consider investing in a dedicated server or a virtual private server (VPS).
What Questions Should I Ask When Hiring a Website Developer?
When hiring a website developer, it is important to ask the right questions to ensure you find the right fit for your project. Some questions you may want to ask include:
Can you provide examples of your previous work?
How do you approach the design and development process?
How do you handle updates and maintenance for your websites?
How do you approach SEO and website optimization?
How do you handle responsiveness and mobile optimization?
Can you work within our budget and timeline?
How do you handle project communication and updates?
Can you provide references from past clients?
How do you handle website security and data privacy?
Do you have experience with [specific technology or platform]?
Asking these questions will give you a better understanding of the developer's experience, approach, and style, helping you to make an informed decision. Additionally, it's important to clarify the scope of the project, the expected timeline, and the payment terms beforehand to ensure that both parties are on the same page.