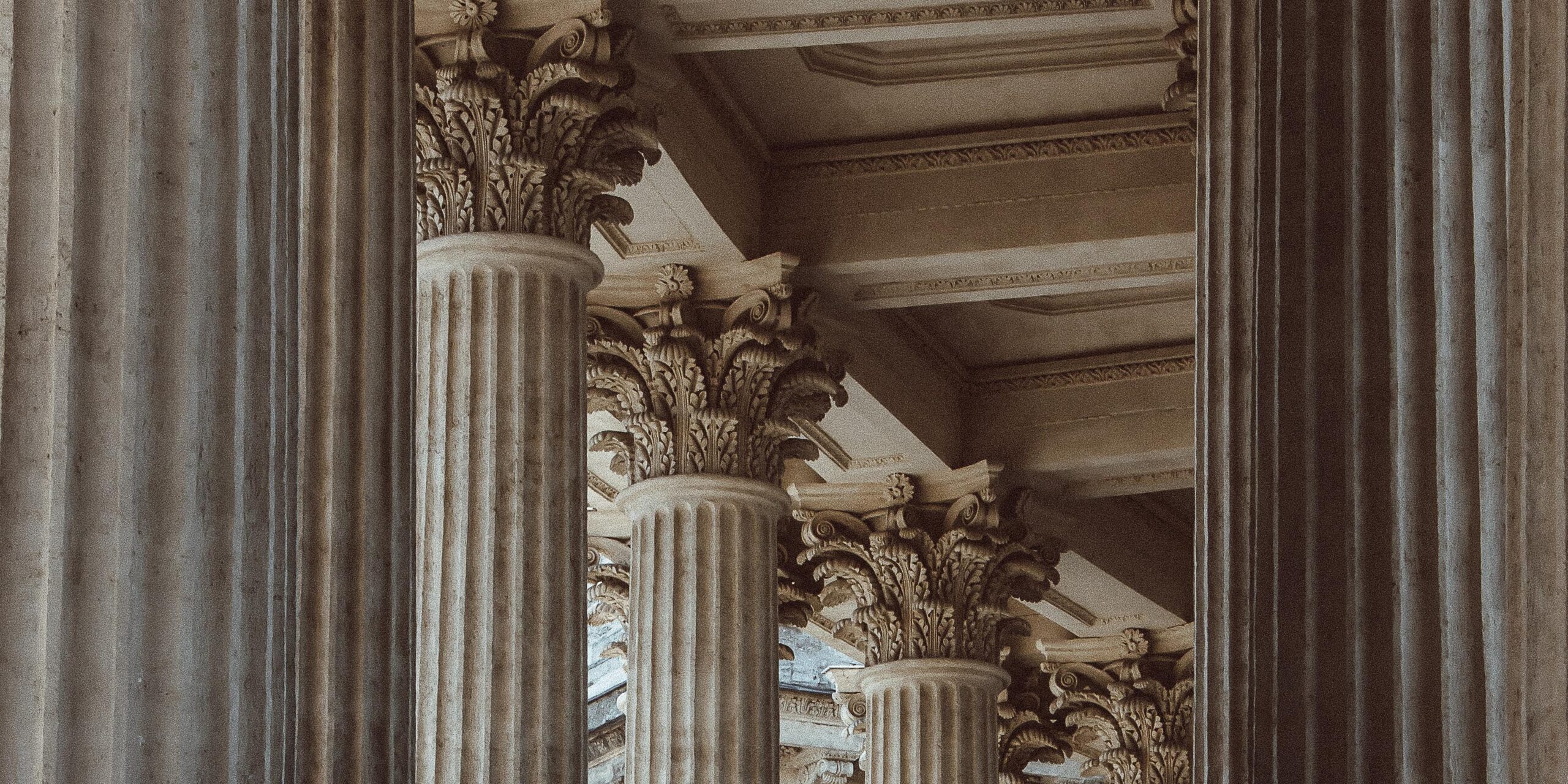 Six Key Pillars of Digital Marketing: Digital marketing, a term that has become a buzzword in the business world, is a complex field filled with jargon and acronyms. However, at its core, it consists of six fundamental pillars that form the foundation of any successful digital marketing strategy. This article will delve into these pillars, providing a comprehensive guide for Media Pillars, LLC.

1. Search Engine Optimization (SEO) is the 1st of Six Key Pillars of Digital Marketing
SEO is the old sage of digital marketing. It's often overlooked, especially by those new to the field, but it's a goldmine of valuable insights. SEO is crucial for your website's performance on search engine results pages (SERPs). It's divided into three sections: On-Page, Off-Page, and Technical SEO. Each of these plays a vital role in improving your website's ranking on SERPs, making SEO a cornerstone of your digital marketing strategy.
What is SEO and why is it important?
SEO stands for Search Engine Optimization. It's the practice of optimizing your website to make it more visible on search engines like Google. It's important because the higher your site ranks on search engine results pages (SERPs), the more traffic and potential customers it can attract.
How can I improve my website's SEO?
Improving SEO involves various strategies, including keyword research and optimization, creating high-quality content, improving site speed, making your site mobile-friendly, and building high-quality backlinks.
What's the difference between On-Page, Off-Page, and Technical SEO?
On-Page SEO involves optimizing the content on your website, like keywords, headers, and images. Off-Page SEO involves activities that drive awareness and referral traffic to your site from other sites, like backlinks. Technical SEO involves optimizing your site for the crawling and indexing phase, with a focus on improving site structure, URL structure, and enhancing site speed.
How long does it take to see results from SEO efforts?
SEO is a long-term strategy. It can take several months to start seeing the results of your SEO efforts, but these results tend to last a long time.
How does Google rank websites?
Google uses a complex algorithm to rank websites. Some of the key factors include the relevance and quality of content, the number and quality of backlinks to the site, mobile-friendliness, page speed, and the proper use of keywords.
2. Social Media is the 2nd of the Six Key Pillars of Digital Marketing
When people think of digital marketing, social media is often the first thing that comes to mind. It's a powerful tool for promoting your business, but it's not the be-all and end-all. Having a large following on social media doesn't guarantee conversions if other aspects of your digital strategy aren't optimized. The key to successful social media marketing is to produce relevant, timely, and branded content.
Which social media platforms should my business be on?
The choice of social media platforms depends on your business type and target audience. It's important to be where your target audience is. For many businesses, this includes platforms like Facebook, Instagram, LinkedIn, and Twitter.
How often should I post on my business's social media accounts?
The frequency of posting depends on the platform and your audience's expectations. A general rule of thumb is to post at least once a day on platforms like Instagram and Facebook, and several times a day on Twitter.
What type of content should I share on social media?
Share content that is relevant and valuable to your audience. This could include industry news, educational content, behind-the-scenes looks at your business, promotions, and user-generated content.
How can I increase my followers on social media?
To increase followers, consistently post engaging content, interact with your audience, use relevant hashtags, collaborate with influencers or other businesses, and promote your social media accounts through other channels.
What are some effective social media marketing strategies?
Effective strategies include setting clear goals, knowing your audience, posting consistently, engaging with your audience, using visuals, measuring your results, and using paid social advertising.
3. Email Marketing is the 3rd of the Six Key Pillars of Digital Marketing
Email marketing is a highly effective strategy for retaining customers. It can be used for various purposes, from sending out monthly newsletters to reminding customers about incomplete checkouts. Email marketing platforms like MailChimp allow you to create, design, and schedule email campaigns, providing insightful metrics such as email opens and link clicks.
How can I grow my email list?
You can grow your email list by offering a valuable incentive for signing up, such as a discount code or a free resource, promoting your newsletter on social media, or using pop-ups or sign-up forms on your website.
What should I include in my business's newsletter?
Include information that is valuable to your subscribers, such as industry news, tips and advice, new product or service announcements, and exclusive offers or discounts.
How often should I send emails to my subscribers?
The frequency can vary based on your audience's preferences and the nature of your emails. However, a common practice is to sendweekly or monthly newsletters. For promotional emails, the frequency might increase depending on the nature of the promotion.
What is a good open rate for email marketing campaigns?
A good open rate can vary depending on the industry, but a general benchmark is around 15-25%. However, the most important thing is to focus on whether your open rates are improving over time and whether your audience is engaging with the content.
How can I avoid my emails going to the spam folder?
To avoid your emails landing in the spam folder, make sure you're following email marketing best practices. This includes using a reputable email service provider, making sure your subscribers have opted in to receiving emails, avoiding spam trigger words in your email, and regularly cleaning your email list to remove unengaged subscribers.
4. Branding is the 4th of the Six Key Pillars of Digital Marketing
Branding is the most closely related to its offline counterpart among the six pillars. It's all about how you present yourself online, which directly relates to your target audience. Everything from your brand's colors to typography can influence how consumers perceive your brand. Therefore, it's crucial to create a target persona that represents your ideal customer.
How do I create a strong brand identity?
A strong brand identity is built on a clear understanding of your business's values, target audience, and unique selling proposition. It's then reflected in all aspects of your business, from your logo and color scheme to your voice and messaging.
What is a target persona and how do I create one?
A target persona is a semi-fictional representation of your ideal customer. It's created based on market research and data about your existing customers, and it can guide your marketing and product development efforts.
How does branding impact my digital marketing strategy?
Branding sets the tone for all your marketing efforts. It helps you create a consistent message and aesthetic across all your digital marketing channels, which can help increase recognition and loyalty among your audience.
How can I make my brand stand out from competitors?
To make your brand stand out, focus on what makes you unique. This could be your products, your story, your values, or your customer service. Then, make sure this uniqueness is reflected in all aspects of your branding.
What elements are important in creating a brand style guide?
A brand style guide should include your logo and how to use it, your color palette, typography, imagery, and any other visual elements that represent your brand. It should also include your brand voice and tone, as well as any other guidelines that help maintain consistency across all your marketing efforts.
5. Analytics is the 5th of the Six Key Pillars of Digital Marketing
Analytics is the key to understanding the effectiveness of your digital marketing efforts. Tools like Google Analytics provide valuable insights into your website's traffic, including where it's coming from and what actions users are taking on your site. Other platforms like Google Tag Manager and Facebook Pixel can expand the amount of data collected, providing even more insights.
How do I use Google Analytics for my website?
Google Analytics can be used to track website traffic, user behavior, and conversions. You can set up Google Analytics by adding a unique tracking code to your website. Once set up, you can use it to analyze your audience, acquisition, behavior, and conversions data.
What key metrics should I track in my digital marketing efforts?
Key metrics to track include website traffic, bounce rate, conversion rate, average session duration, page views, user demographics, and source of traffic. The specific metrics you focus on may vary depending on your goals.
How can analytics inform my digital marketing strategy?
Analytics can provide insights into what's working and what's not in your digital marketing strategy. By analyzing these data, you can make informed decisions about where to allocate your resources, how to improve your strategy, and how to better serve your audience.
6. Google Ads is the Last
The final pillar of digital marketing involves budgets and paid advertising. Google Ads, which includes Google Search Ads (GSA) and Google Display Network (GDN), can provide a significant return on ad spend if used correctly. GSAs are effective for dominating SERPs for relevant queries, while GDN ads are more visual and are displayed on the sidebars or top banners of websites.
In conclusion, the six pillars of digital marketing – SEO, Social Media, Email Marketing, Branding, Analytics, and Google Ads – are the building blocks of a successful digital marketing strategy. Understanding these pillars will enable Media Pillars, LLC to develop and implement a robust and effective digital marketing strategy.
What is Google Ads and how does it work?
Google Ads is a paid advertising platform where you can display ads on Google's search results, other websites, and YouTube. You create ads and bid on keywords, and your ads may be displayed when users search for those keywords. You pay each time a user clicks on your ad.
How much does it cost to advertise on Google Ads?
The cost of Google Ads can vary greatly dependingon your industry, the competitiveness of your keywords, and your bidding strategy. You set your own budget, so it can be as low or as high as you want.
What's the difference between Google Search Ads and Google Display Network?
Google Search Ads appear on Google's search results pages when users search for keywords related to your ad. Google Display Network ads are more visual and can appear on a variety of websites that partner with Google, including YouTube and Gmail.
How can I improve my Google Ads performance?
To improve your Google Ads performance, focus on choosing the right keywords, creating compelling ad copy, optimizing your landing pages, and using relevant ad extensions. Regularly reviewing and adjusting your strategy based on performance metrics can also help improve your results.