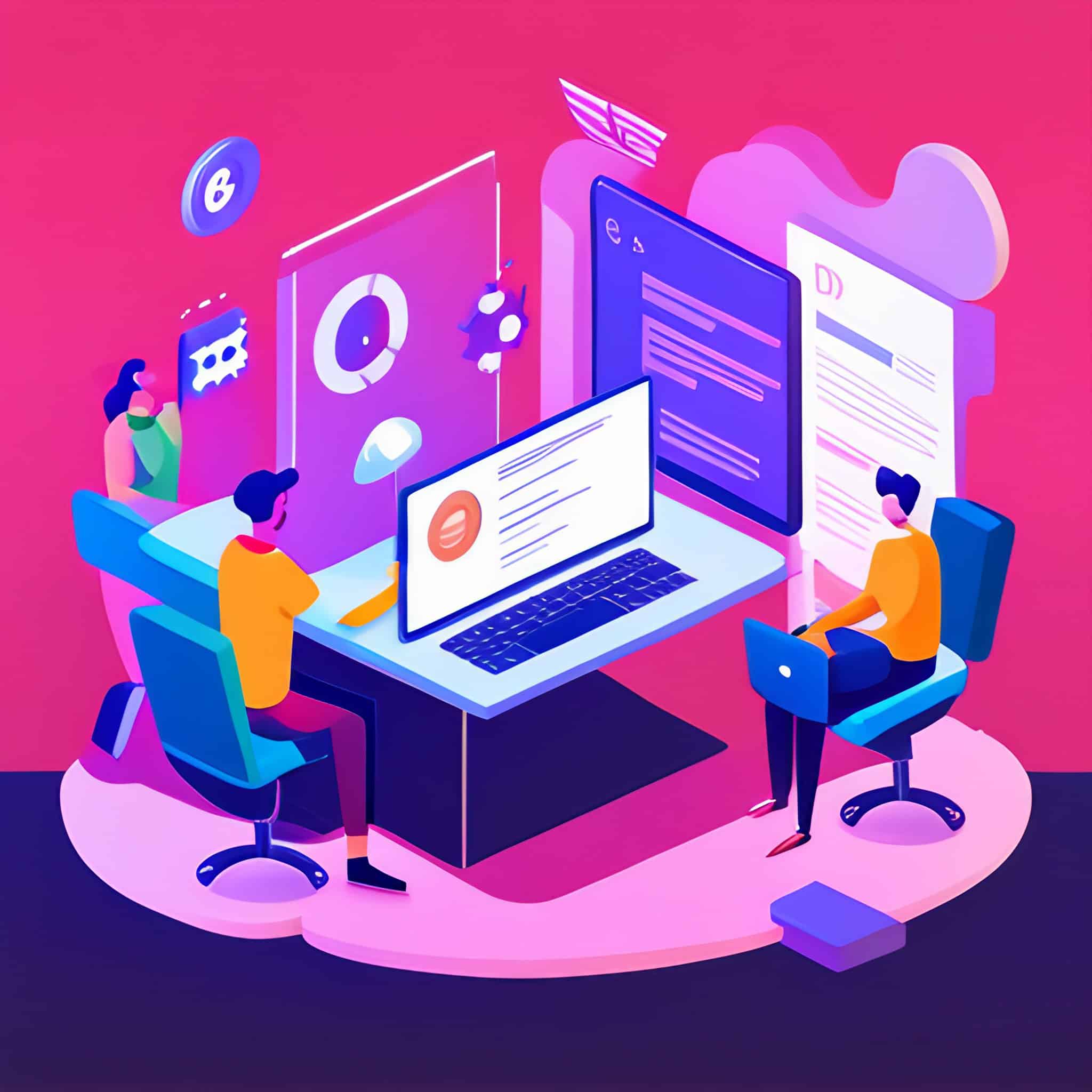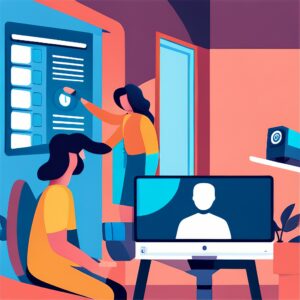 Agencies Using AI: From automating routine tasks to predicting user behavior, artificial intelligence (AI) has transformed various industries, including digital marketing. Leveraging AI can improve your brand's online presence and, most importantly, generate a better return on investment (ROI).
Introduction to AI in Digital Agencies
AI-powered digital marketing agencies, like Media Pillars LLC, use machine learning algorithms and data analytics to improve website development, SEO, and social media services. By doing so, they not only streamline operations but also enhance the effectiveness of marketing campaigns, contributing to an improved ROI.
Why Businesses Need AI in Digital Marketing
In an increasingly competitive marketplace, companies need to utilize all available resources to stay ahead. AI technology has the potential to dramatically improve marketing strategies, making it an essential tool for businesses.
Enhanced Personalization
AI can analyze massive amounts of data in real time to understand consumer behavior and preferences, enabling businesses to tailor their marketing messages to individual customers. This personalization can increase engagement and conversion rates.
Predictive Analytics
AI can forecast future trends and customer behavior by analyzing past patterns, allowing businesses to make more informed decisions and better target their marketing efforts.
Automating Routine Tasks
AI can automate repetitive tasks, freeing up staff to focus on strategic, creative aspects of marketing. Automation can also reduce the risk of human error and increase efficiency.
AI in Website Development
Website development is a crucial part of digital marketing. An appealing, user-friendly website can attract and retain customers, contributing to increased revenue. AI can optimize website development in several ways.
Improved User Experience (UX)
AI can analyze user behavior on websites to identify patterns and preferences. These insights can be used to improve website design and navigation, enhancing UX and increasing user engagement and conversions.
Chatbots
AI-powered chatbots can provide instant customer service, addressing queries and resolving issues 24/7. This not only improves customer satisfaction but also frees up human resources for more complex tasks.
Voice Search Optimization
With the growing popularity of voice-activated devices, optimizing websites for voice search is increasingly important. AI can analyze voice search data to understand how customers use this feature and adapt websites accordingly.
AI in SEO
SEO is a fundamental component of digital marketing, and AI has considerable potential to enhance SEO strategies.
Keyword Analysis
AI can analyze large volumes of data to identify the most relevant keywords for a business. This can improve the visibility of a business's website on search engines, increasing traffic and potential conversions.
Content Optimization
AI can analyze website content and suggest improvements based on SEO best practices. It can also predict what type of content will perform well, helping businesses to better target their content marketing efforts.
Backlink Analysis
AI can identify high-quality backlink opportunities, improving a website's search engine ranking.
AI in Social Media Services
Social media is a powerful marketing tool, and AI can help businesses maximize their social media efforts.
Audience Analysis
AI can analyze social media data to understand a business's audience, including their interests, preferences, and online behavior. These insights can be used to target marketing messages and create content that resonates with the audience.
Social Listening
AI can monitor social media platforms for mentions of a business or its products, providing insights into customer sentiment and feedback. This information can be used to improve products and services and address customer concerns.
Content Creation
AI can generate content for social media posts based on analysis of past successful content and current trends. This can increase engagement and reach.
The ROI of AI in Digital Marketing
By improving website development, SEO, and social media services, AI can significantly enhance the effectiveness of digital marketing strategies, leading to a better ROI.
Increased Revenue
With AI's ability to personalize marketing messages, predict trends, and improve UX, businesses can increase conversions and, ultimately, revenue.
Cost Savings
By automating routine tasks, AI can save businesses time and money. It can also reduce the risk of human error, potentially saving businesses from costly mistakes.
Improved Decision-Making
The insights provided by AI can help businesses make more informed decisions, improving the effectiveness of their marketing strategies and enhancing their ROI.
Conclusion for Agencies Using AI
In the fast-paced digital age, businesses need to harness the power of AI to stay competitive. By improving website development, SEO, and social media services, AI can generate a better ROI and drive business growth. Whether you're a small business looking to enhance your online presence or a large corporation aiming to streamline operations, Media Pillars LLC can provide AI-powered digital marketing solutions tailored to your needs.