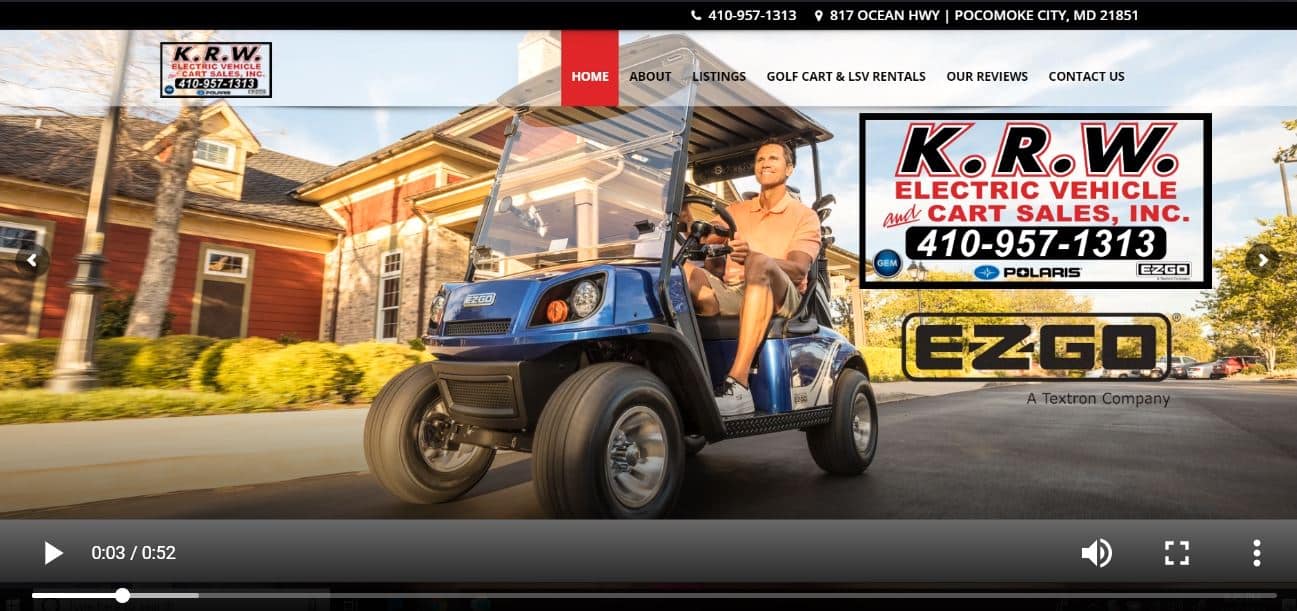 Media Pillars has the privilege of working with some great businesses and people who sell golf carts, cars, boats, atvs and other products that require specific features in a website. We have mastered the art of developing a listings website that's not cookie cutter, but rather very specific to your brand.
Most website development companies that run listing websites are all the same. They show manufacture listings, photos and logos. In this day and age it's never been more important to stand out from the competition. If your website looks just like the other 5 they just visited their simply going to move on.
Car dealership websites, golf cart websites and RV websites are among the top cookie cutter websites on the internet. Also, dealers who started a website and have not changed it in 2+ years are lacking some amazing new technologies and software available for a fraction of the cost of just a few years ago. It's time to play like the big dogs. You will never see the main Chevy website looking exactly like the Ford website. You as dealers need to have a brand, your site needs to be specific to you, your community and your story. Listing website management companies simply suck at this and put your website on shared servers resulting in almost no search engine traffic.
Websites for Golf Cart Dealers
Here at Media Pillars we get to know you, we build a website that is specific to you. It has it's own IP and we develop the entire project with getting search engine results in mind. A great example of this is Five Star Golf Cars. Their website is like none of their competition and since Media Pillars started working with them have enjoyed a massive increase in phone calls, customer walk ins and form submissions from their website. They too had a cookie cutter dealer website company when we started. Their exceptional customer service, attention to details and professionalism has surely been a part of their great success, but getting people to them is our job, and we take it very seriously.
We've discovered the fine art of listing websites for dealers of all kinds, from cars, RVS, boats to tractors and of course golf carts. Social media, Google Business and proper use of SEO (Search Engine Optimization) settings are all part of what we look at and work on for you.
Last 2 golf cart dealer websites developed: KRW Electric Vehicle and Cart Sales & Pure North Golf Cars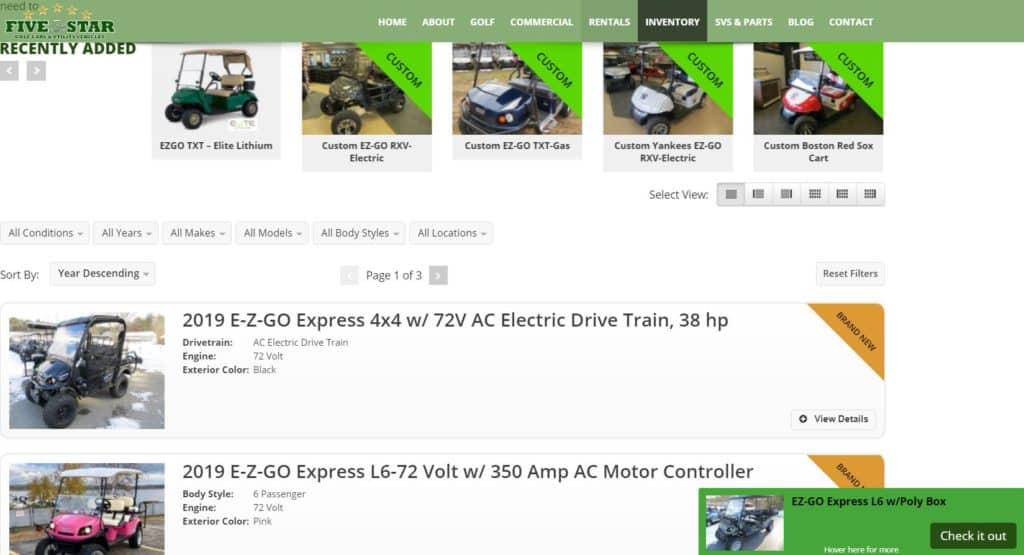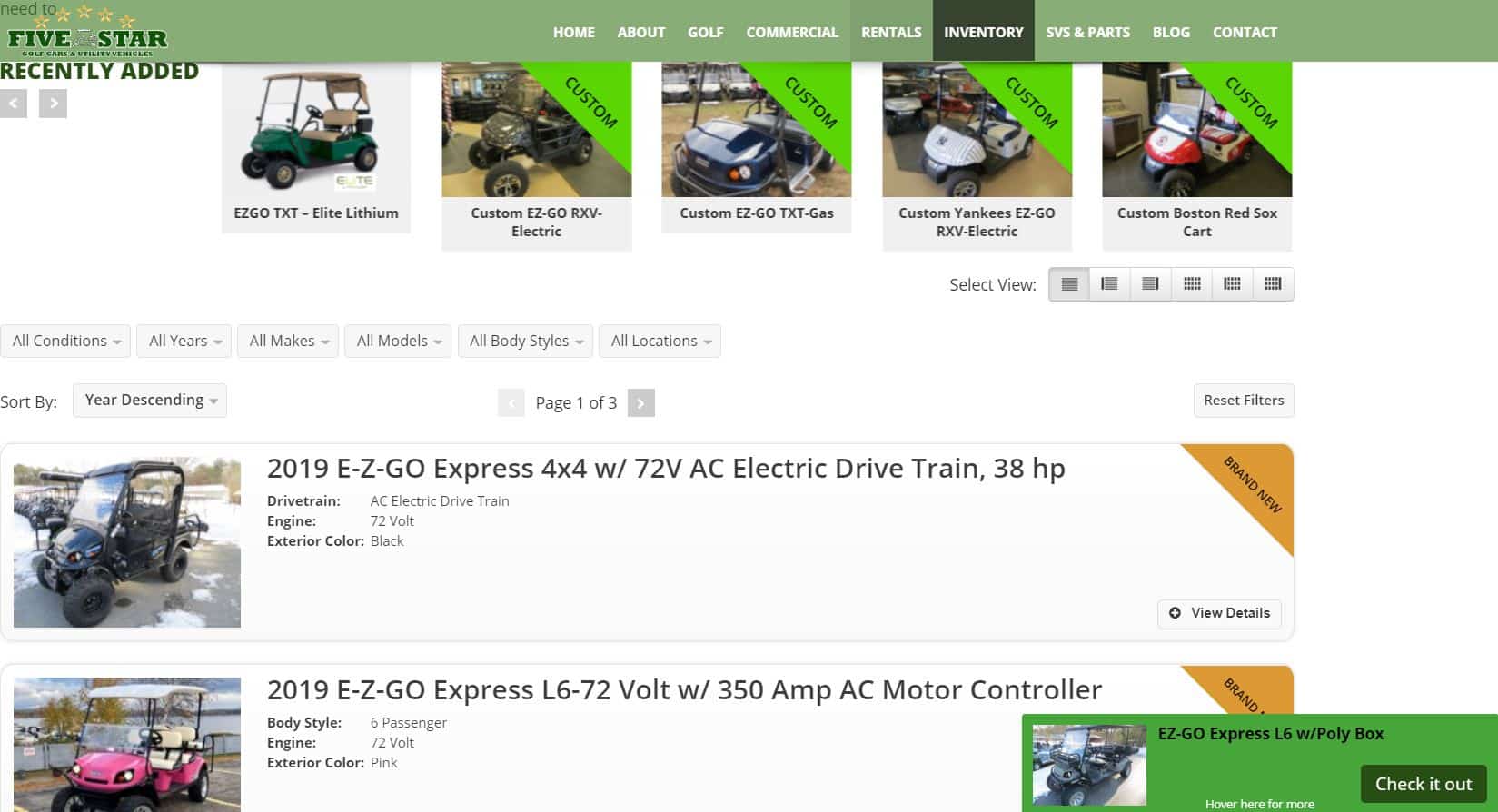 If your interested in finding out more about having a really specific and unique website for your dealership get in contact with Frank Davis at 970-235-1917 or email: frank@mediapillars.com
More Information About Golf Cart Dealer Website HERE
Contact Us for More Information