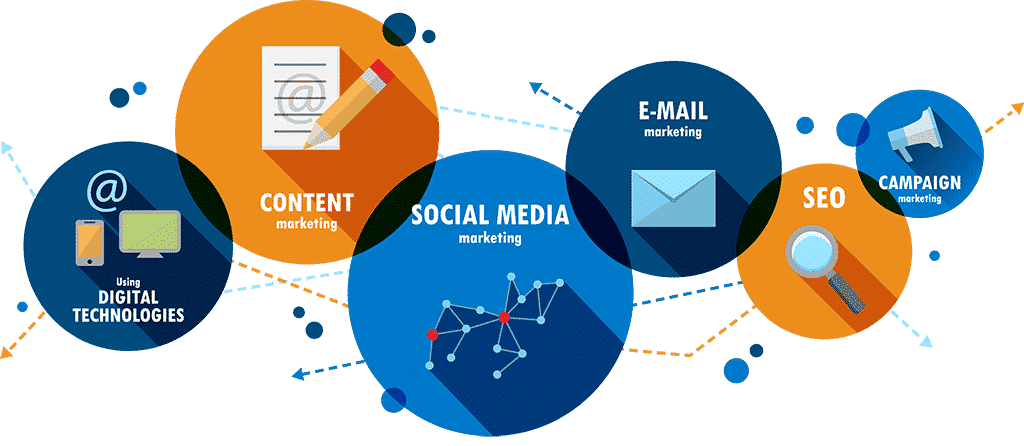 Media Pillars does just that. We manage all the online pillars that represent your online presence. Pillars represent multiple online presence platforms such as Google, Facebook, local listing sites, reviews and of course your website just to name a few.
What to expect from us
Here is what you can expect when you contact us for assistance in building your online presence, increasing your website lead generation and making sure your brand is consistent across all platforms.
The first contact is building a communication connection and finding out what your goals are.
We look in deep into what your current online presence status quo is.
There is a lot of question we need to know answers to in order to build the perfect plan of action in meeting your goals.
We will ask for access to your analytics and Google Search console results. If you do not currently use these tools it will be the highest priority of implementation in the plan we design specifically for your business.
Once we have all the answers from you, we will do our research online. We will search your business as if we were a potential customer and determine where you are showing up, where you need to show up and then create a business-specific plan of action to achieve the goals you set for us.
All businesses online presence will have the following as a high priority regardless of the goals you set forth as these are the foundations for an online presence.
Foundations of your online presence
Google Business Profile Set up and completed with all details and information available.
Social media pages. Minimum: Facebook, LinkedIn & Twitter (Social media generates a social signature for SEO and getting found on Google)
Responsive website that displays correctly on all devices.
The website must have social icons leading to a social page.
The website must have inbound marketing capability, meaning users can fill out a form that is then sent to you for follow up.
Business must have some kind of digital customer and potential customer database to manage leads and customers.
Basic SEO (Search Engine Optimation) will automatically be recommended because traffic coming from search engines is the highest quality traffic.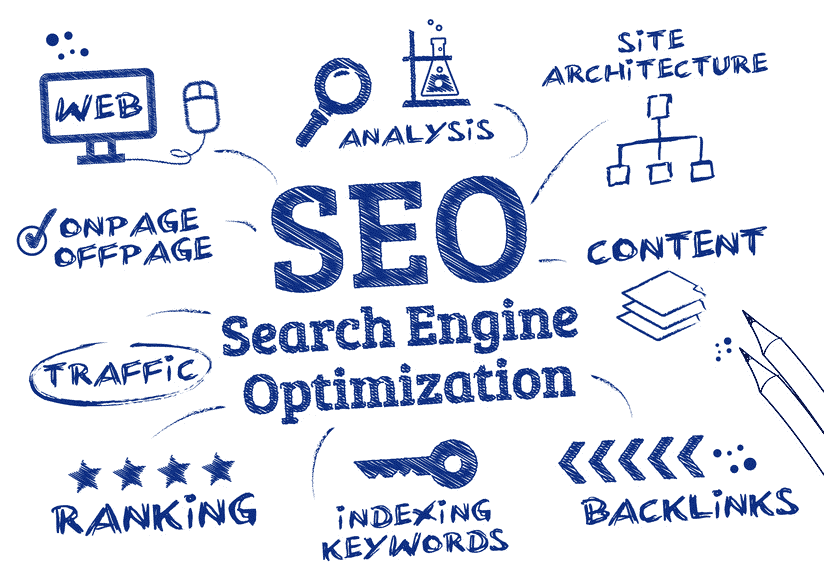 When people search for a local business in Google the first results they see is called Google Local 3 Pack.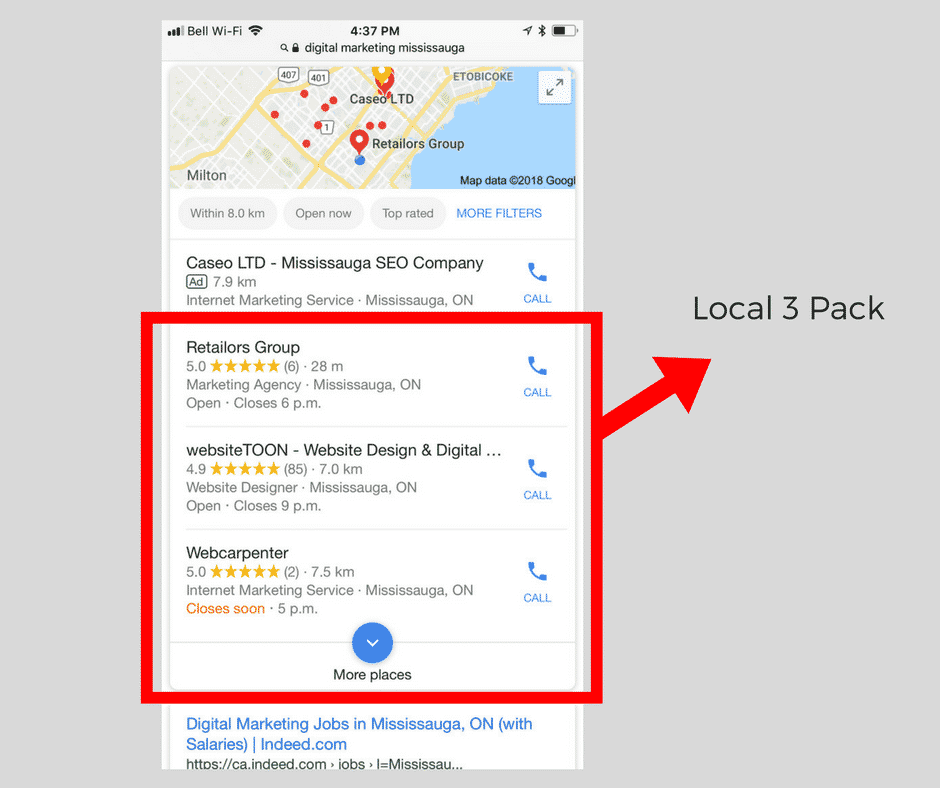 Get Found First
Getting found in this Local 3 Pack is absolutely essential in a successful online presence as these results are clicked on 90% of the time by the searching user. When a user clicks on one of these results they will then have a few options. They can choose directions, call or visit the website. The call button only shows up when the searching users are on a cell phone.
Local 3 Pack Gets Clicked 90% of the Time
Below the local 3 pack is the actual website results from the search. Showing up as high here is also important but as you can imagine if 90% of users click on a local 3 pack result then these search results below get substantially little traffic.
In the past companies have spent huge money on getting their websites to the top of search results. The local 3 pack now changes things and most small businesses have not been educated on this. Think about how you search, most likely you use your phone and click on a local 3 pack like everyone else. So as you can imagine getting to the top of this local 3 pack has higher importance than almost everything else. it is the main generator of traffic to your website. Your website still needs to local fast (Within 2 seconds) and get their attention fast. It also needs to have calls to action which get the user to complete a form, call you or sign up for a newsletter. The goal is to capture their data so you can continue to follow up and market to them.
Ready to have us do research on your business and provide you with a detailed plan of action to reach your goals? It's free with no obligations.
Contact Frank Davis | Frank@MediaPillars.com | (518) 682-6132