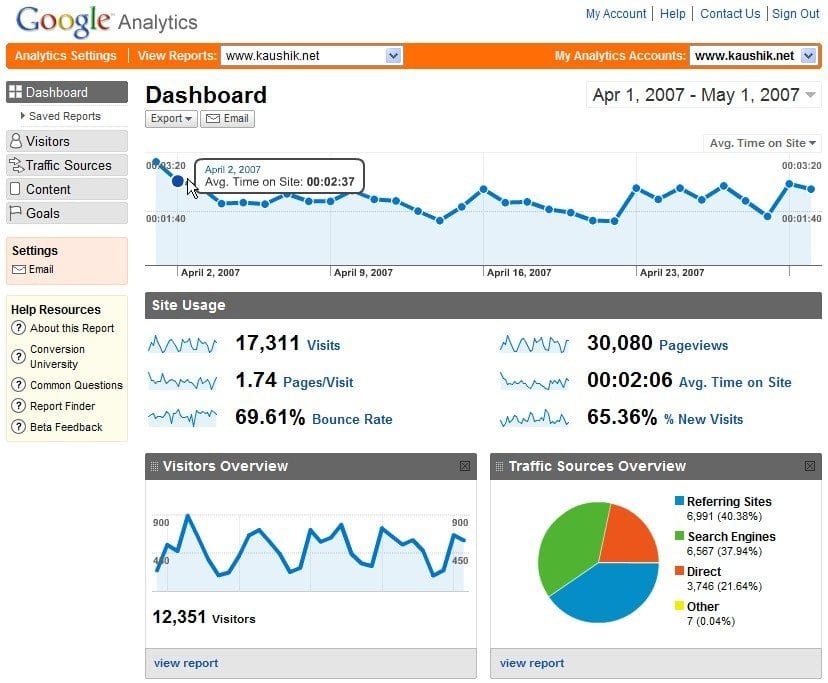 Figuring Out Google Analytics
 Figuring Out Google Analytics can be enough to make a business owner close the window and never come back again. The problem with that however is you lose valuable information you need to properly manage your online presence. This video gives some basic introductions to what you looking at, what it means and how you can use it to make your online presence better. Most important task you must get from this is, login to Google Analytics every single day. Even if it's just to see how the website performed the day before. Getting into a habit of looking at this data will help you in every decision you make for your website.
Here at Media Pillars we'll be happy to train you or an employees on how to use Google Analytics and use the information in website decisions & marketing. When you spend money on advertising online it's important to know if that traffic has turned into profits. When you post on social media you want to know if it generated traffic to your website. Did you get newsletter sign ups, make sales or get followers? Before you spend ANY money on website design, advertising or social media you must first have a way to track the performance of those efforts. Google Analytics provides this tracking and it's 100% free from Google to use. If the company you've hired has access to your websites Google Analytics and you don't, fire them immediately. You should not being requesting reports but rather logging in and looking yourself.
Media Pillars Can Help
Regardless if you need it set up, training on it or want a complete online presence analysis. We'd love to work with you in increasing your online performance. Almost every business we meet we find affordable, money generating ways to tweak, over haul and create a pipeline of new customers or clients. Almost no one utilizes the tools available that are either free or so cheap compared to the return its unbelievable. Contact us today and we'll be happy to provide a full online presence report along with affordable if not free solutions you can implement immediately.
Our time and efforts for providing this initial analysis is 100% free. We know once you see what we can provide in regards to results that you'll be hiring us to implement the solutions we end up recommending. No business is the same and the solutions we recommend are NOT cookie cutter, their based entirely on your current status and where you want your online presence to go.