What are Media Pillars? You ask! They are critical digital items that a business must focus on in order to have a successful online presence for growing their business.
1. Develop a Superior Online Presence
The first and most important thing that owners of small businesses should do is make plans to improve their websites. It is of the utmost importance to have user-friendly websites that can be quickly accessed by potential clients. Think about the different pages you could visit during the course of your day. Do you ever find yourself instantly returning to the search engine when the page you've selected is excruciatingly sluggish or overrun with advertisements? You definitely want to steer clear of owning a website like that. It may take some time and money, but it is well worth the investment to have a professional website that does an excellent job of representing your business. It will not only bring in customers, but it will also keep them on your website for a significantly longer period of time in comparison to the clumsy and sluggish websites of your competitors.

2. Ensure that your website is optimized for use on mobile devices.
It is important to remember that your organization's website must not just appear beautiful when viewed on a desktop. The majority of internet users surf on their mobile devices. You should improve the functionality of your website so that it runs well on every device that is used to learn about your organization. Accessibility and ease of navigation are essential components in winning new customers and retaining existing ones.
3. Post Consistent Content
After you've created a website that's both appealing and informative, you should think about upgrading it on a regular basis. One of the components necessary to breaking search engine algorithms is maintaining a constant posting schedule for your content. Your company's website will rise higher in search engine results if it has material that is both recent and interesting. This applies to any type of content. Your company, no matter how little, should publish regular updates on the services or goods it offers, as well as weekly blogs and even comments from customers. Do some research on how to produce web content that is successful, and then take the initiative to battle for your position on a search engine result page. If you follow these steps, you will be well on your way to producing improved online interaction.

4. Make use of social media platforms.
The final step, and arguably the one that is the most self-explanatory, to boost the online activity of your business is to activate and utilize social media accounts. Every day, a large number of customers discover new companies just by using the time they are currently spending online. Not only might potential clients easily discover a firm by chance, but they can also look for local companies with relative ease, particularly on Facebook. Prospective customers use social media not just to determine whether or not a company is operational and in business but also to learn more about the company's products and services, its core beliefs, the days and hours it is open for business, and how easy it is to get in touch with the firm. In the realm of small businesses, the significance of social media cannot be overstated. Be sure to get your company on major platforms, such as Facebook or LinkedIn, and don't forget to keep your accounts up to date on a regular basis.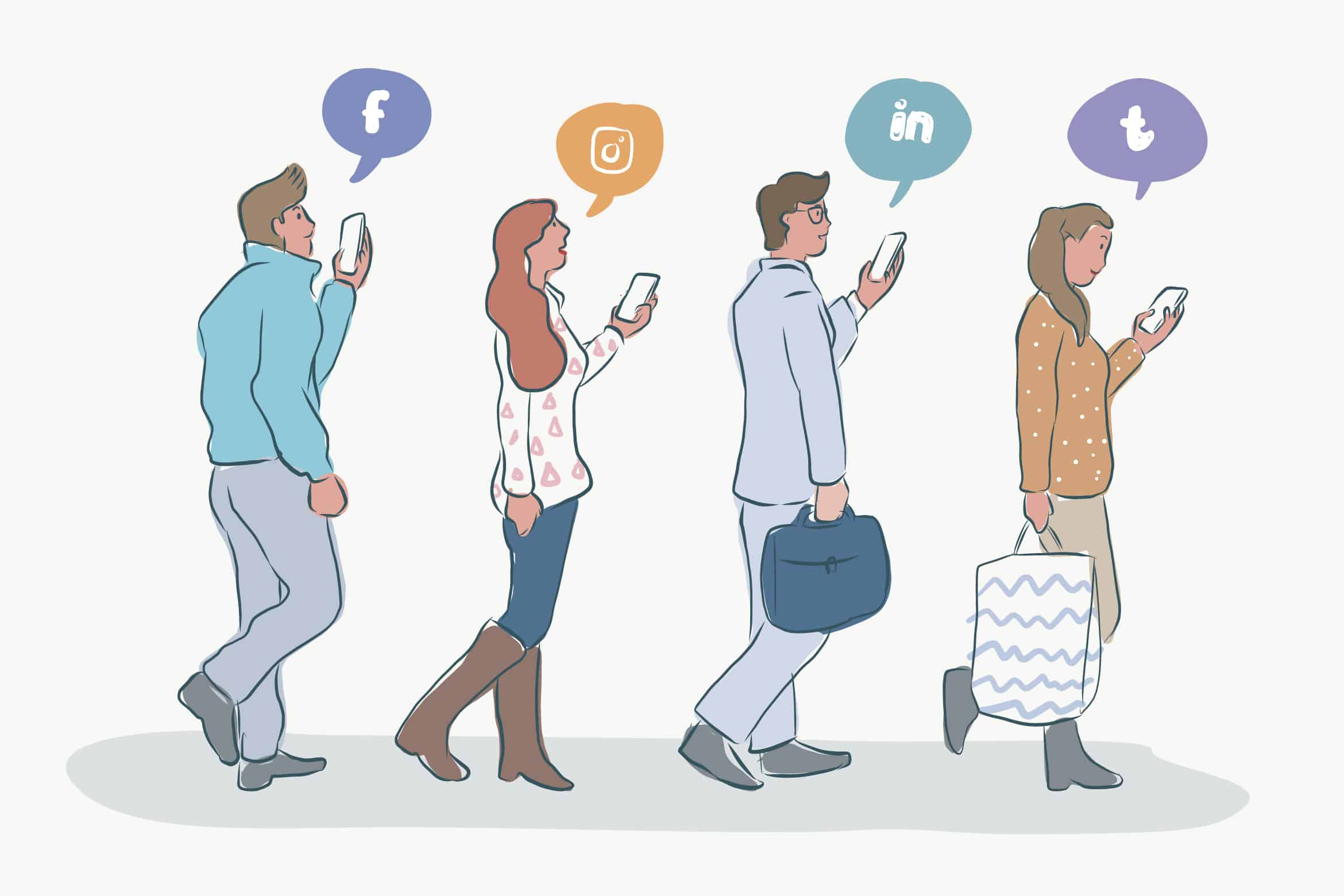 What are Media Pillars? – Conclusion
What are media pillars? Building a stronger presence and sustaining activity online are two things that may help your business attract more clients. However, doing so requires some care. Take incremental steps toward enhancing your online activity rather than allowing yourself to get overwhelmed by the potential power of the internet. Create a website for your company and make it as user-friendly as possible so that customers can easily access and understand your online presence. You may boost your rankings on prominent search engines by publishing new material on your updated website on a regular basis, as well as by activating and utilizing social media. If you follow these procedures, you will see benefits in the success of your small business.
Building a Strong Online Presence with the 5 Media Pillars
Having an online presence is essential for any business to stay competitive in today's digital world. To build a strong Internet presence and reach consumers, there are five key pillars of success: superior online presence, responsive websites, content creation, social media, and business listings.
Superior Online Presence
These days, it is more important than ever to have a dynamic website that stands out from the competition. It should include easily accessible contact information as well as detailed product and service descriptions. Additionally, users should be able to navigate through the website quickly and easily without any technical difficulties or loading issues.
Responsive Websites
With more people using mobile phones and tablets to access the web, having a responsive website is critical. This means that when someone visits your site from their device, it automatically adjusts its layout so it looks good regardless of what kind of device or platform they're on. This increases user experience and makes sure everyone can get your message no matter how they're accessing it.
Content Creation
Creating engaging content is essential for any successful online presence. This includes anything from blog posts to videos and images – whatever may capture consumer attention! Not only will this increase visibility but also establish you as an industry expert that people trust for advice about products or services related to your business.
Social Media
Social media is an important tool for connecting with customers directly as well as promoting content created on your website or other platforms such as YouTube. It's also a great way to answer questions customers may have in order to build relationships with them over time.
Business Listings
Listing your business on popular directories like Yelp and Google+ will not only bring you additional visibility but also improve your ranking in search engine results pages (SERPs). Additionally, listing yourself on these sites helps make sure customers find accurate contact information when looking for a business like yours online!
What makes a strong internet presence?
When prospective customers look for the goods or services you provide online, having a robust online presence ensures that their results include your website and other promotional channels at the top of the list. Your chances of getting seen by clients and selected by them over your competitors are increased when you have a good web presence.
What are 7 internet marketing essentials?
Website Acceleration Webdesign Privacy Disclosure Facebook's influence Confidence Business info Security third-party
What makes a decent web presence?
1. Professionalize your website. 2. Social media consumer retention and targeting. 3. Online shop. 4. SEO boosts business traffic. 5. Update online directories. 6. Online reviews boost sales. 7. Retarget ads.