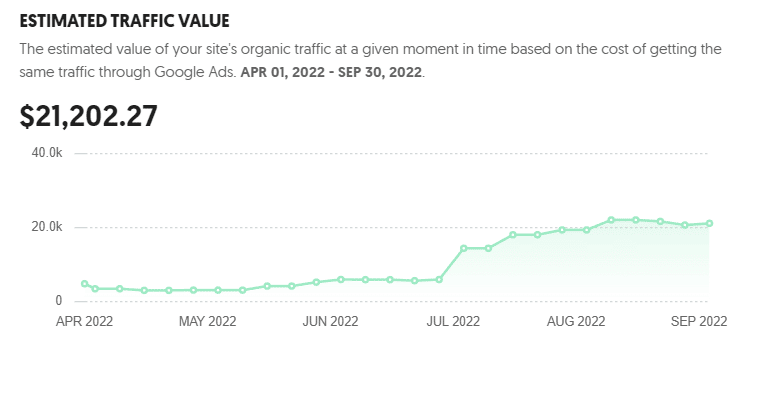 How much does SEO Cost? It's a question every business owner asks. Then they start doing research and online searches. They quickly discover that many agencies do not post their prices. There is a good reason for that. Every business is different and every business has a different status quo.
What is your current online presence?
Depending on the current state the following is what all agencies will look into before giving you a price.
What software is the website on? Is it WordPress or something similar?
Do you have active social media platforms?
Does your social platforms have engagement?
How many followers do you have?
Is Google Analytics connected for tracking your traffic?
Is Google Search Console connected to monitor keyword rankings & pages?
Is Google Business claimed and optimized to match the website information?
Is there good navigation in place?
Do your pages have a good amount of photos, videos, and text?
Do images have ALT Text
Do images have META data including location?
Is there GEO-targeted landing pages?
Is there internal linking?
How many backlinks do you have and from where?
What is your website load speed?
Is your website responsive?
There is more trust me but these are the big ones. The answers to these questions will dictate the needed resources to properly optimize your website. The term optimize your website is not correct but that is the perception everyone has. The truth is it should be called, "Optimize your business." The reason is that to properly get traffic visiting your location, calling your phone, visiting your website, and using your business for the services and/or products you provide, you must first get found online. Still, wondering How much does SEO Cost?

Compare Value Between SEO & Paid Advertising
Let's say for a second you spend $500 a month on SEO or paid advertising. You're trying to decide between the 2. We will help you understand the value in each and the things to consider, and you then can come to your conclusion based on your specific needs.
Paid advertising gets instant results but also instantly stops once your budget is spent. Constant immediate resources are needed to keep paid advertising going. This is a great option if you currently have absolutely no traffic and you have a budget to get some fast. The bad thing is that paid traffic converts worse into revenue and it costs a lot. There are no long-term benefits.
SEO provides much slower results but once you have ranking pages and keywords there is no short-term expense. Typically ranking keywords and pages continue to drive traffic for some time before they fall in rankings. A constantly funded ongoing SEO plan will get you ranking, get traffic and continue to grow over time providing traffic long term that you could never afford to get with a strictly paid advertising strategy.
The Truth About How much does SEO Cost?
Here is the bottom line when it comes to SEO costs. The more you pay the faster and the better results you will get long term. You can spend $250 a month and you will arrive at the same place as if you spend $5000 a month. The difference is how fast you get there. Your market and how much competition you have also play a role. If you have no competition for your entire area it is going to be easier and faster to get your ranking and get traffic from search engines.
If you have 100 other companies paying for ads and SEO it will require much more time and effort to get your ranking as you want. But, a good agency will be able to look at your competition's activity and find its weak spot allowing you to take advantage of that and grab some of the markets via search engine traffic.
Want a full online presence audit done for your business for free? Contact Frank at (518) 588-4012 or Frank@MediaPillars.com
How much does SEO cost?
Average SEO costs are $100-$250 an hour for US SEO agencies. SEO costs often range from $2,500 – $10,000 per month for US agencies. The average SEO plan costs $2819 per month (per Ahrefs) Overseas SEO companies may charge $10-$50 an hour. Media Pillars ranges from $250 a month to $5000 a month, never more.
How much is one time SEO cost 2022?
SEO pricing varies and depends on factors like the SEO plan, service provider, and more. Most SEO projects in 2022 cost between $1500-$5,000 per month based on the project scope. A one-time project will range between $5,000-$30,000 and hourly rates for consultants fall between $100-$300 per hour. Media Pillars never recommends a one time only SEO.
How long does it take for SEO to work?
SEO is not a fast track to success. It never was and never will be. You need to have a long-term plan when it comes to SEO because it can take between six months and a year to rank for most keywords. This is MUCH faster if you have a fairly well established website and history.
What is the most important factor in SEO marketing?
There is no one factor that is most important because they're all important. If I had to pick something you should focus on, it would be providing quality information to people. You can have all the SEO pieces in place, but if your content isn't good, it doesn't matter because people won't be interested in you.