Digital Foundation with Media Pillars Introduction
The digital world is the modern marketplace, and having a strong and cohesive online presence is critical for businesses of all sizes. A well-crafted website not only enhances your brand visibility but also fosters customer relationships, encourages conversions, and bolsters your marketing strategies. WordPress, a renowned Content Management System (CMS), is a potent tool for creating and managing a solid digital foundation for your business.
In this guide, we'll explore how Media Pillars, LLC leverages WordPress to integrate vital aspects—our "pillars"—of a robust online presence: social media, SEO, Google Business, automated emails, marketing campaigns, and customer reviews.
Why WordPress: Building Your Business's Digital Platform
Versatility and Scalability: The Structural Pillar
Like a flexible architectural pillar, WordPress supports a vast array of website types, from blogs to e-commerce stores. It's a scalable platform that grows alongside your business, catering to your expanding needs.
User-Friendly Interface: The Management Pillar
With an intuitive interface, WordPress empowers users to manage their websites effectively, even with minimal technical knowledge. It's as straightforward as adding new pages, blog posts, images, and other content types.
Customizable Design: The Aesthetic Pillar
The design of your website forms the first impression on your visitors. WordPress, with thousands of themes and plugins, allows for customizable designs aligning with your brand identity.
SEO-Friendly: The Visibility Pillar
WordPress is built with SEO best practices in mind, ensuring your content is ready to be found on the web. With WordPress, you can optimize your visibility pillar for better reach.
Integrating Your Media Pillars with WordPress
Social Media Integration: The Connection Pillar
Social media platforms are crucial bridges connecting you with your target audience. WordPress allows seamless integration with various social networks, enabling you to share content easily and display your latest updates.
Optimizing for SEO: The Searchability Pillar
Optimizing your WordPress site for SEO strengthens your searchability pillar. With plugins like Yoast SEO or All-in-One SEO Pack, you can create SEO-friendly URLs, generate XML sitemaps, and optimize meta tags, ensuring your site is discoverable and ranks higher on search engines.
Leveraging Google Business: The Localization Pillar
Google My Business (GMB) is a potent tool for managing your online presence across Google's suite of platforms. By integrating your WordPress website with your GMB profile, you enhance your local SEO and visibility, thereby strengthening your localization pillar.
Automated Emails and Marketing Campaigns: The Outreach Pillar
Email marketing and targeted campaigns form an integral part of your outreach pillar. WordPress plugins like MailChimp or Constant Contact can help you build your email list, automate email campaigns, and track your results.
Managing Reviews: The Reputation Pillar
Online reviews play a crucial role in building trust with potential customers. WordPress allows you to easily incorporate a review system to your site, strengthening your reputation pillar by showcasing customer feedback and ratings.
Conclusion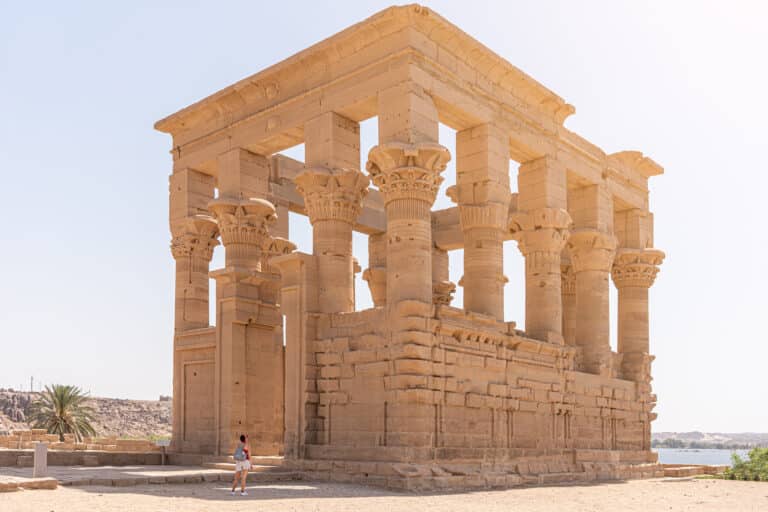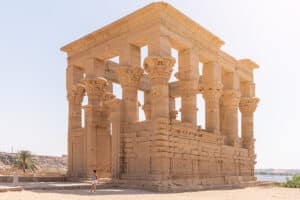 In the dynamic digital landscape, a well-integrated online presence is key to business success. WordPress, with its flexibility, scalability, and array of features, offers the perfect platform for building your business's digital foundation. At Media Pillars, LLC, we understand the importance of each pillar in creating a comprehensive online presence, and we're here to help you build and manage yours, driving your business growth.
Why should I choose WordPress for my business website?
WordPress is a versatile and scalable platform suitable for a variety of website types. Its user-friendly interface and customizable design options make it a great choice for businesses. Furthermore, it's built with SEO in mind, which can help your site rank higher on search engines.
How does WordPress integrate with social media?
WordPress allows seamless integration with various social media networks. You can add social sharing buttons to your posts and pages, display your latest social media updates on your website, and even auto-publish your new content to your social media profiles.
How can I optimize my WordPress website for SEO?
There are many SEO-friendly plugins available for WordPress, such as Yoast SEO or All-in-One SEO Pack. These tools can help you create SEO-friendly URLs, generate XML sitemaps, and optimize meta tags. Regularly producing high-quality, keyword-optimized content is also crucial for SEO.
How can I leverage Google My Business with WordPress?
Google My Business (GMB) is a valuable tool for managing your business's online presence across Google. By verifying and updating your business information on GMB, you can improve your local SEO. There are several WordPress plugins available that can help you integrate your GMB profile with your website.
Can I manage customer reviews with WordPress?
Yes, WordPress allows you to easily incorporate a review system on your site. You can manage and display customer reviews, which can help build trust with potential customers. It's also possible to integrate your site with third-party review platforms, such as Google Reviews or Yelp.