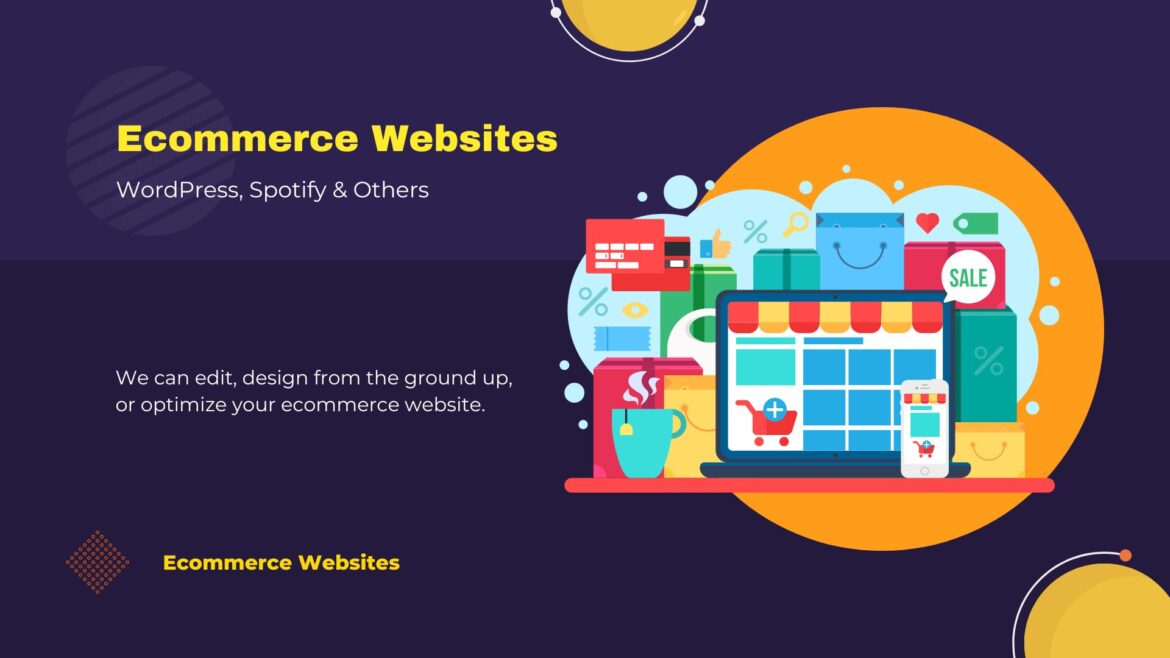 Ecommerce Website Design
Ecommerce Website Design can be very complex. We can design from the ground up or do a re-design of your Ecommerce Website.
Many companies start out with a Spotify type ecommerce website but then later upgrade to WordPress. The reason for this is WordPress offers a wider variety of solutions which are free. Spotify and other platforms are expensive and require paid plugins for design type changes.
We can jump in regardless of your status que and re-design or build from scratch. We have the experience and knowledge to fully intergrade all types of different ecommerce solutions.
As you probably already know getting found online so people can buy from you is critical so our expertise in SEO will be critical in your decision making when selecting an agency for your ecommerce website.
Product pages, deals, specials, and email campaigns are all important aspects of your eCommerce website design. When you have the opportunity to use one agency for all these tasks it is more effective since we know the entire scope of your online presence.
Contact us at 518-588-4012 or by using our contact page, we will instantly get in touch with you and do a full audit of your online presence so you can make a well-informed decision.