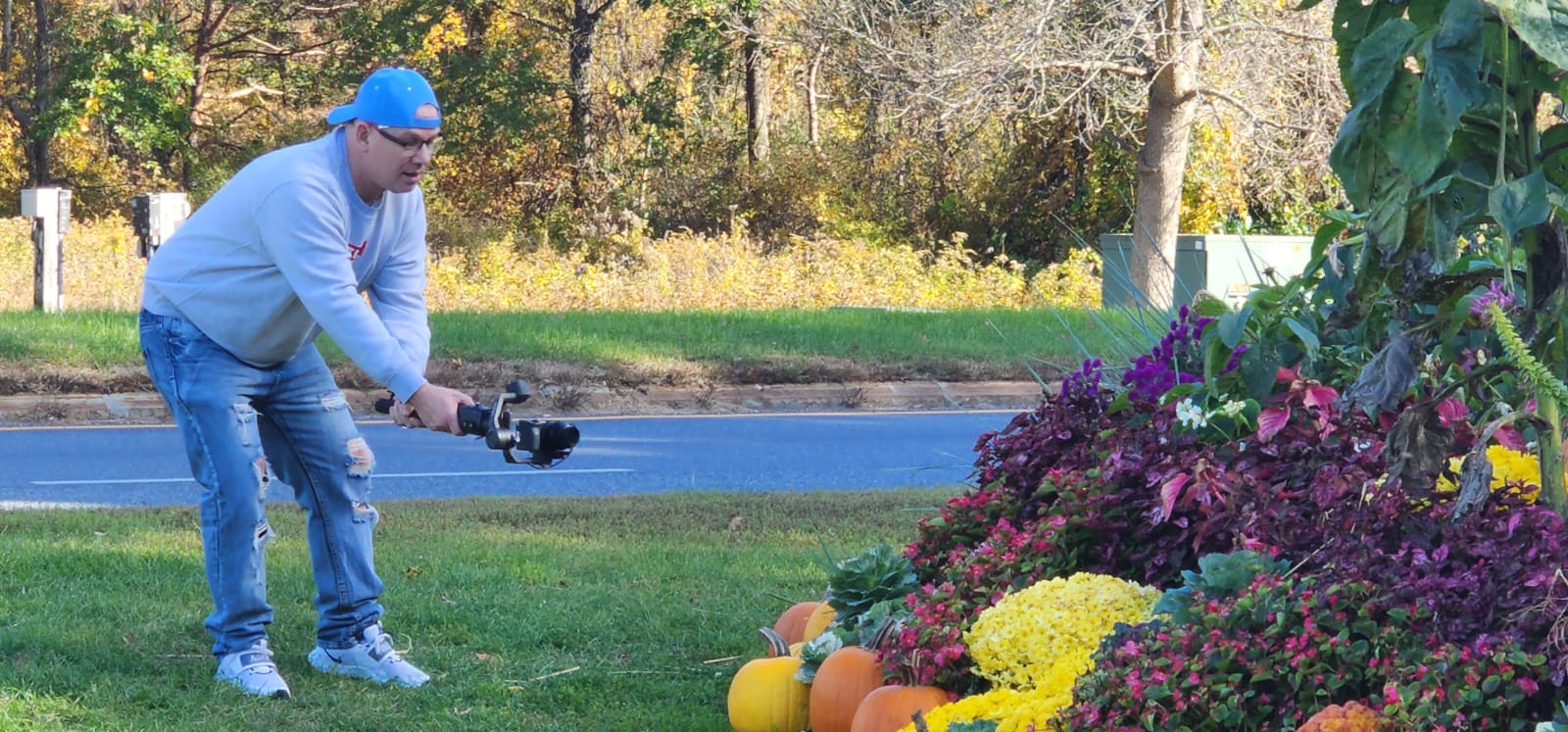 Today we went to Saratoga Spa Park in Saratoga Springs, NY. Since it is where we work daily we wanted to capture the beauty of one of the entrances of Saratoga Spa Park. Every year they create an unforgettable display of natural flowers and pumpkins this time of year.
Every day we drive by we see scores of people taking photos and videos. Families, couples, and children all with huge smiles on their faces. The people we meant were the caretakers and clearly take an enormous amount of pride in what they are doing, and it shows!
We brought along with us a DJI 2 mini drone, a DJI gimbal, and a mirrorless Sony camera. This is what we shoot and then edited to show the beauty of this location.