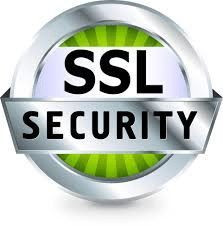 Securing Your Website with SSL Gives Boost in SEO

Securing Your Website with SSL Gives Boost in SEO. Something that's on the rise is installing and SSL certificate for your business website. People more and more are looking for that "https://" when visiting websites. It's also being looked at by Google and other search engines as part of your websites quality score. With your competition steadily gaining knowledge in how to best use their websites it's key to do everything you can to stay a step ahead of them. Many business owners may have never even heard of this but it's an extremely important step in growing your websites quality score as well as putting your users at ease. If you do online transactions from your website this is an absolute must in keeping your users information secure.
Let Users to Your Website Know Their Security is Important to You
Hacks and stolen identities are scaring people. Your website users are looking for that https:// prefix. When they don't see it they move on to a website that does. The prefix also gives your website quality points for showing in search results. There's a few different things Google looks at when ranking a website and security is one of them. Paying for SEO services can get very expensive so you need to take advantage of every easy and cheap tool available to boost your organic traffic. Adding the SSL and https prefix is one of those things. For a cost of about five dollars a year and a few minutes to install it you can expect a nice boost in search engine traffic.
If you need assistance in getting your website secure feel free to give us a call today! Because remember – Securing Your Website with SSL Gives Boost in SEO
It has never been easier to get the https (SSL) on your website! Let us know if you need any help with it.