Website Design Location in Lake George – Media Pillars is a locally owned and Veteran-owned website design company. We specialize in website development, and internet marketing including social media management, online business solutions and tools, SEO, content creation, and optimizing business listings across the internet.
Website Design Location in Lake George that Meets Your Business Requirements
Top-notch website designs that meet your business requirements and needs. Increase sales and/or lead generation accomplished by managing all aspects of your internet presence ensuring consistency and calls to action that rank amazingly in search engines like Google.
Google Business Website Integration & Basic SEO
Google Business shows your business in the local 3 pack in searches for your services and products so ensuring you are at the top of that list is critical and our highest priority. Reviews management and focused efforts on increasing your reviews are also extremely helpful. And, when people do find you and click on that link to visit your website, they are going to see a fast-loading and easy-to-navigate website that will guide them through the customer journey you and Media Pillars develop to bring them to the result you are looking for.
Lake George, NY – Business Solutions
Our website design services offer integrated business solutions as an option. When you choose us for your hosting you also receive basic SEO services that ensure the foundational items for SEO are in place and working to help gain keyword rankings for your services and products. We do not require long-term contracts and you can fire us any time you choose, but that simply does not happen. We deliver results keeping an ongoing and constant growth in your website traffic.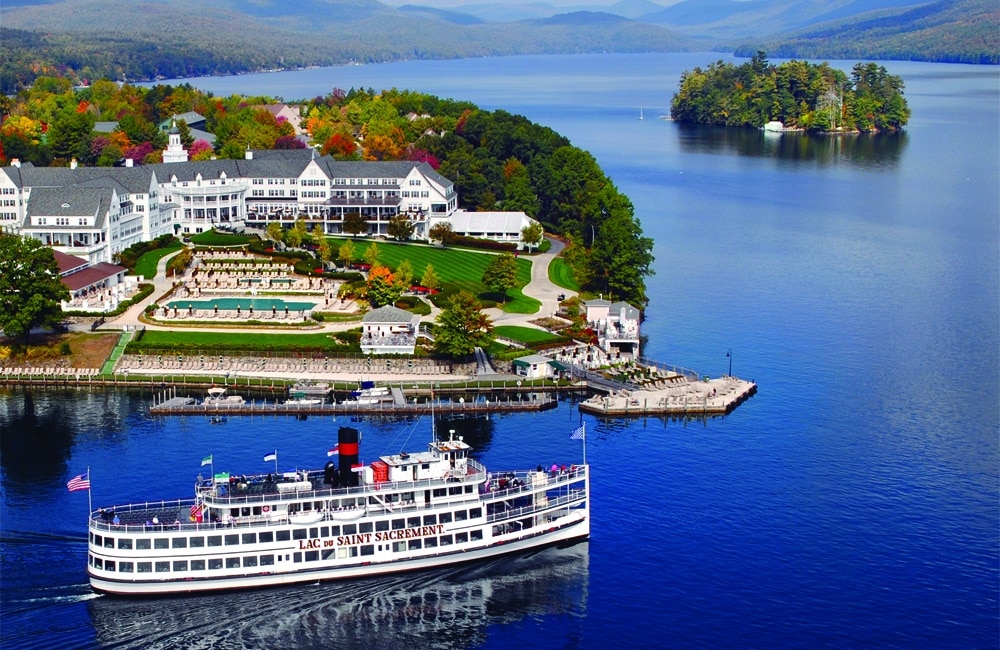 What is the Best Strategy for Web Design in Lake George, NY
The best strategy for web design in Lake George, NY will depend on the specific goals and target audience of your business. Here are some general steps that can help guide your web design strategy in Lake George:
Know your audience: Understanding your target audience and their needs is key to creating a successful web design. Consider the demographics, behaviors, and goals of your target audience and how you can meet their needs through your website.
Define your goals: Determine what you want to achieve with your website, such as increasing sales, generating leads, or providing information. These goals will inform the design and functionality of your website.
Conduct a competitor analysis: Research and analyze the websites of your competitors in Lake George to see what they are doing well and what opportunities exist for differentiation.
Plan your content: Consider the type of content you want to include on your website, such as products, services, blog posts, and more. Plan the content to align with your target audience and goals.
Choose a user-friendly platform: Choose a platform that is easy to use and update, such as WordPress, Wix, or Squarespace, to ensure that you can easily make changes and add new content to your website.
Optimize for mobile: Ensure that your website is optimized for mobile devices, as more and more users are accessing websites on their phones.
Consider local SEO: Optimize your website for local search engines, such as Google My Business, to increase your visibility and reach local customers in Lake George.
Work with a professional: Consider working with a professional web designer or agency who has experience in designing websites for businesses in Lake George and the surrounding area.
By following these steps and using a user-centered design approach, you can create a website that effectively serves the needs of your target audience and helps you achieve your goals.
Hire a Veteran Owned Company for Your Lake George NY Business Web Design
Hiring a veteran-owned company for your Lake George, NY business web design has several benefits:
Support for the veteran community: Hiring a veteran-owned business helps support the veteran community by providing employment opportunities for those who have served in the military.
Expertise and professionalism: Many veterans bring a high level of expertise, discipline, and professionalism to their businesses, which can translate into a well-designed and effective website for your business.
Alignment with values: Veterans often have strong values and a sense of purpose, which can align with the values and goals of your business, leading to a more productive and collaborative working relationship.
Network and connections: Veteran-owned businesses often have connections and networks within the local community, including other businesses and organizations, which can help your business reach a wider audience and grow.
Community involvement: Many veteran-owned businesses are active in their communities and contribute to local causes and events, which can help to build your brand and increase your visibility in the Lake George area.
When choosing a veteran-owned company for your web design needs, consider their experience, portfolio, and references, as well as their alignment with your goals and values. Additionally, it's important to clearly communicate your needs and expectations, and to establish a clear project timeline and budget to ensure a successful outcome.
Why Having a Good Website is Important for Your Lake George NY Business
Having a good website is important for your Lake George, NY business for several reasons:
Credibility: A well-designed website can help build trust and credibility with your target audience, demonstrating that you are a professional and trustworthy business.
Reach a wider audience: A website can help you reach a wider audience, including customers who may not be able to visit your physical location.
Increased visibility: A website can improve your visibility online, helping you reach more potential customers through search engines and social media.
Cost-effective marketing: A website can be a cost-effective way to market your business, compared to traditional advertising methods, and can help you reach a more targeted audience.
24/7 availability: A website is accessible 24/7, allowing customers to access information about your products and services at any time.
Improved customer service: A well-designed website can provide customers with the information they need to make informed decisions, reducing the need for customer service inquiries and increasing customer satisfaction.
Competitive advantage: A good website can help you stand out from your competitors, providing you with a competitive advantage and helping you attract more customers.
By investing in a good website for your Lake George, NY business, you can improve your credibility, reach a wider audience, increase visibility, and ultimately drive growth and success for your business.