Website Design Location in Saratoga Springs, New York – Media Pillars is a locally owned and Veteran-owned website design company. We specialize in website development, and internet marketing including social media management, online business solutions and tools, SEO, content creation, and optimizing business listings across the internet.
Website Design Location in Saratoga Springs, NY that Meets Your Business Requirements
Top-notch website designs that meet your business requirements and needs. Increase sales and/or lead generation accomplished by managing all aspects of your internet presence ensuring consistency and calls to action that rank amazingly in search engines like Google.
Google Business Website Integration & Basic SEO
Google Business shows your business in the local 3 pack in searches for your services and products so ensuring you are at the top of that list is critical and our highest priority. Reviews management and focused efforts on increasing your reviews are also extremely helpful. And, when people do find you and click on that link to visit your website, they are going to see a fast-loading and easy-to-navigate website that will guide them through the customer journey you and Media Pillars develop to bring them to the result you are looking for.
Saratoga Springs, New York Business Solutions
Our website design services offer integrated business solutions as an option. When you choose us for your hosting you also receive basic SEO services that ensure the foundational items for SEO are in place and working to help gain keyword rankings for your services and products. We do not require long-term contracts and you can fire us any time you choose, but that simply does not happen. We deliver results keeping an ongoing and constant growth in your website traffic.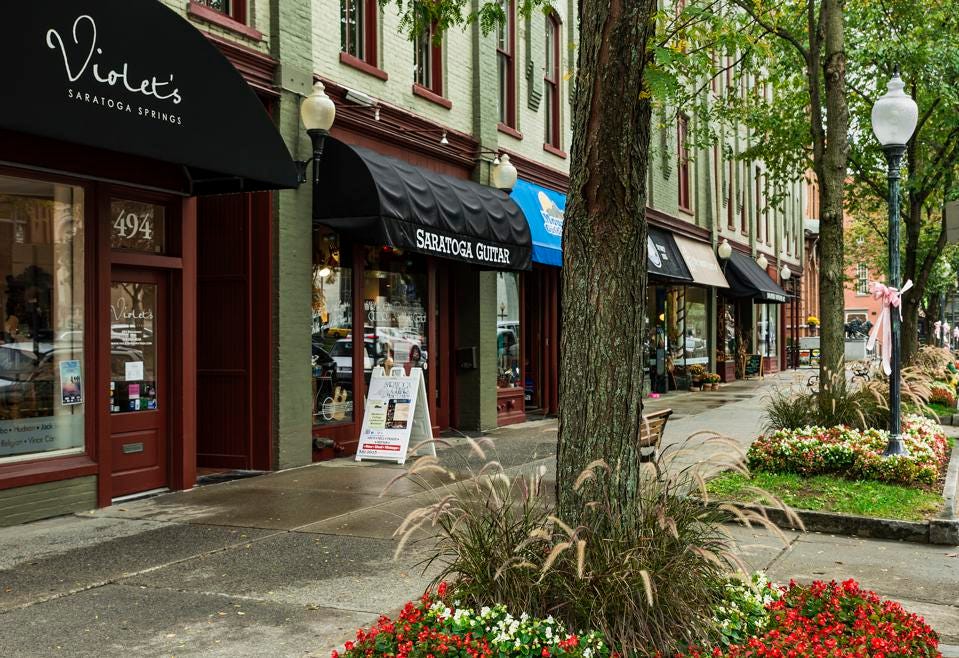 Our Website Design Clients in Saratoga Springs, NY
Some of our best and long term clients for website design, SEO & social media management are right here in Saratoga Springs, NY. We frequent our clients businesses to create content IE: photos, videos & graphics to use on their websites, social media and Google Business.
Since Saratoga Springs is a common destination for vacationers and Capital Region people, being found when searched is critical. Local people know where everything is and have long term relationships with many businesses. But, how does someone new to Saratoga Springs find what they are looking for? They Google it. Being at the top of those search results will make or break your ability to attract new people.
That is what Media Pillars is best at. Website design that loads fast and on all devices, but also ranks in search engine results. Having your website, social media and Google Business optimized and working hand in hand with one another is critical for this success. Localized search engine optimization and proper management of Google Business and Maps is what will bring in more money. Get in touch with us to find out what we can do for you.
Call Frank in Saratoga Springs, NY