Discover SEO Opportunities in Saratoga Springs, NY
SEO Company in Saratoga Springs – Learn about the client's business, website, and competitors to provide a clear strategy for achieving your goals. Research the entire online presence to establish a baseline to compare results against later. We specialize in localized SEO for Saratoga Springs, NY businesses.
Trending keyword reports tell us what people are searching for in your market. Compare trending search terms and competitors' ranked keywords against your ranking keywords to identify areas of opportunity.
Local Saratoga Springs, NY search SEO vs global or Country SEO Strategy Based on what opportunities we discover we develop an exclusive plan specific to your company and goals. Integrate keywords identified into content, titles, and page descriptions. Use focused textual links to pages with the use of focused keywords. Ensure social media pages, posts and tags match the focused target market and what they search for so they match website-focused keywords.
Develop a plan for content creation to be used on social media and websites. Ensure all Google best practices are followed to the letter Educate and explain in depth to the client the strategy and timeline of expected results so expectations are clear.
SEO Company in Saratoga Springs – On-site Optimization
The content you see and do not see has a big impact on the success of that page's SEO reach. Page titles, paragraph content, and media Menu linking & onsite internal links Page load speeds Page descriptions and keyword density Analysis and Reporting Constant evaluation of website performance.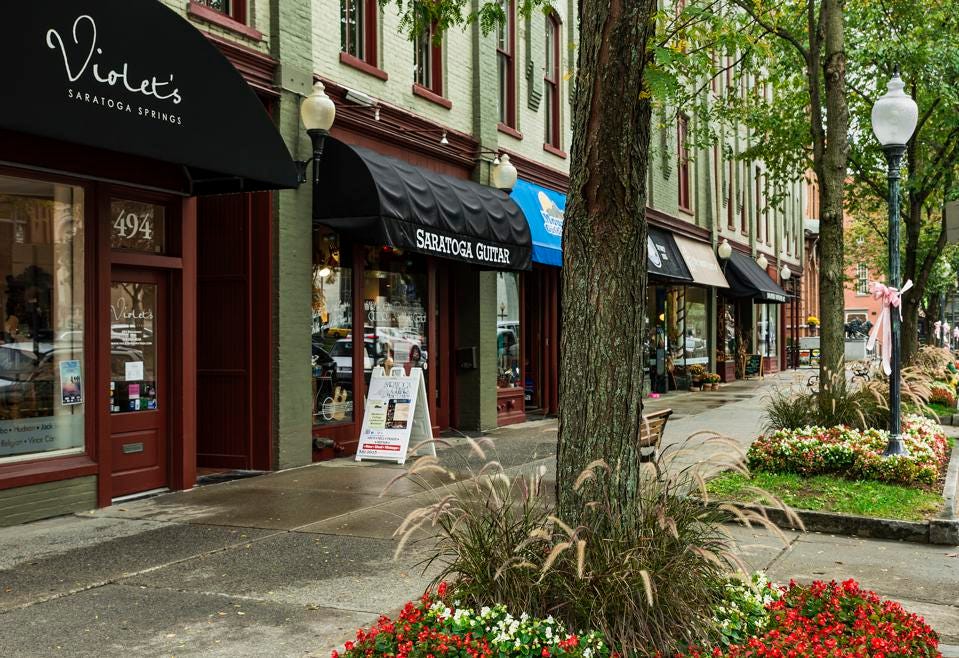 SEO for Saratoga Springs Businesses is a Bit Different
As a Saratoga Springs business owner you know that Saratoga is a little different than most cities or areas here in the upstate NY area. Tourism is a huge part of your revenue and capturing new customers/clients when they are here is critical for business growth. Because of that you must understand that when a tourist visits Saratoga Springs, they will be asking Google on their smartphone to help locate what they are looking for. You need to show up in those searches.
Look at your competitions website, Google Business and social media. What are they doing? Are you doing the same thing? Search as someone would on your phone and see where you show up. Who does show up and what are they doing with their online presence. These are all critical steps in discovering what you need to do to be on top. This strategy is what we do here at Media Pillars. We find out with in depth research what you are doing and what your competition is doing. Then we do more than them to get to the top. It really is that simple.
What is SEO and how it works?
SEO stands for 'Search Engine Optimization', which is the process of getting traffic from free, organic, editorial, or natural search results in search engines. It aims to improve your website's position in search results pages. Remember, the higher the website is listed, the more people will see it.
What are the 4 types of SEO?
On-page SEO (on-site SEO) Off-page SEO (off-site SEO) Technical SEO. Local SEO
How do I SEO my website?
Follow these suggestions to improve your search engine optimization (SEO) and watch your website rise the ranks to the top of search-engine results. Publish Relevant, Authoritative Content. Update Your Content Regularly. Metadata. Have a link-worthy site. Use alt tags.
What are the benefits of SEO?
Let's look at 10 significant benefits of SEO for your business, and how you can realize them. It Boosts Your Credibility. It Doesn't Have To Cost You Anything. It Supports Content Marketing. It Maximizes PPC Campaigns. It Gives You A Competitive Advantage. It Can Help You Reach More People.