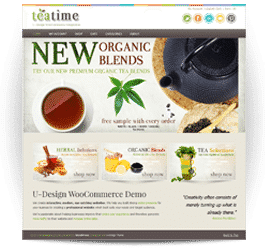 That's right! If you can imagine it, we will build it! We use a variety of trending website development techniques that assure your website is responsive, SEO friendly and designed to result in sales and/or engagement depending on what your goal is. It's also very easy to edit, manage and update in the event you want to get involved in content input and updates. When we start from scratch we specifically use WordPress for all our development unless you're project is a forum. WordPress gives us the ability to quickly design, edit, change and secure your website project right from the start. It's also easy to upgrade later without requiring a complete re design.
Available Website Templates

When you have Media Pillars design and manage your website we offer unlimited free updates to your website. No more holding off on making changes because your web developer will charge you for an update. New pictures, change pages, add a schedule or announce an event. We make the changes requested within 48 hours, usually much faster. We also assure your website security is always up to date. In years past you pay someone thousands of dollars to design a website just to have it hacked and wiped out a year later, requiring a complete design again from scratch. No more of that with Media Pillars we watch your back and assure your website is secure and always online. In the event of a catastrophic you pay no extra for us to get it back to normal. We hope you'll give us a call today and let us talk with you about what we can do for you and your business.
Remember – Website Development – You Imagine It, We Build It
[button text="Contact Us…" title="Cool Button…" url="http://www.mediapillars.com/contact/" align="left" target="_blank" style="light"]
[message type="success"]Check – Awesome Website – Off your to do list![/message]