Read What Our Clients Say About Us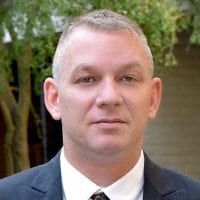 Media Pillars is a web development company, but we also specialize in many other things to help grow your business. Media Pillars will sit down with you and explore your online presence, what your past efforts have been and determine the best strategy moving forward. There's so many avenues a business can move in when trying to grow the effectiveness of their online business. We take into account your budget, current status, current available tools and your specific goals to make a specialized plan to execute.
Working side by side with you and for you, Media Pillars will generate results at a very affordable cost. We look at your budget and implement a plan to use the most effective strategies accordingly. We know every business is different and every strategy is different. Set up a day/time today for us to come do a free analysis of your online presence, present a strategy for results and see if we're a match in making your goals become achieved.
Call Frank today to set up an in person or over the phone consultation.
Frank (518) 703-5834
Total Number of Reviews:
9
Larry K.

Frank at Media Pillars is a true professional and knows his craft. He does not pretend to know your business but he knows his! The ramp up period was painless for launch of our new site. Frank let us continue to run our business while he took care of all our social media and new website launch. I highly reccomend Media Pillars to help you build the public face of your business.

Media Pillars - Website Design and SEO Saratoga Springs, NY

Thanks for the kind review Larry! Your business and co-owners are top notch and I've enjoyed the process with you guys. I look forward to a long relationship of assisting in growing your business and branding online.

Abby F.

Frank is experienced and so easy to work with. He is willing to work very closely with you to make sure you are satisfied with his work. I would highly recommend Media Pillars to anyone looking for quality service for a very reasonable rate.

Media Pillars - Website Design and SEO Saratoga Springs, NY

It's always a pleasure working with people who are devoted to quality like you guys are. The great thing about your company is I was already a customer and loved your products which makes it that much easier to market! 🙂 Thanks for the great review Abby!

Jody F.

Frank is great at what he does and truly cares about the final product. Additionally, he's always reaching out with new ideas on how to make improvement. On top of that, he's just a great guy. Highly recommended.

Media Pillars - Website Design and SEO Saratoga Springs, NY

Thank you Jody for the kind words. You too have amazing talent and do great things for man kind. I'm always happy to help you out and really looking forward to the new website design we'll be able to launch soon!

Karl, K

Frank at Media Pillars has been very thorough and helpful in creating 2 websites for me. I have seen an increase in traffic to my websites which has resulted in increased sales. Thanks Frank!

Media Pillars - Website Design and SEO Saratoga Springs, NY

Well good morning Karl, Thanks for the rating and I must say we've learned a lot working with you over the years as well and look forward to a continued joint venture in growing your business.

Brian J

Great Designer and customer service. It's a must to get your business information out there.

Media Pillars - Website Design and SEO Saratoga Springs, NY

Brian your a real pleasure to do business with. Thank you!
Have Us Do A FREE Online Analysis of Your Business
Get valuable information on how your being found online.
Hire us or not, this online analysis of your business is key information any business owner could use for making decisions.